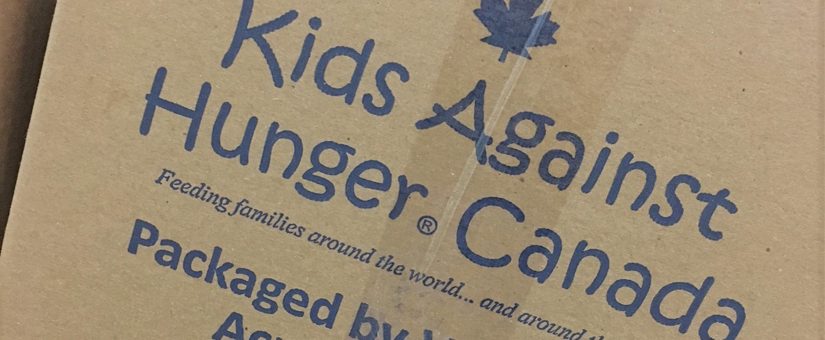 Posted by Ottawa Food Bank
On August 9, 2018
1 Comments
Pulling together a balanced meal when on a tight budget can be both intimidating and difficult. And creating a wholesome meal to feed a family of four to six can be hard for anybody.
Fortunately for us, we live in an amazing community with generous supporters who are making this possible for families in need.
ProntoForms and Kids Against Hunger Canada have created and donated a Fortified Rice-Soy Casserole as prepackaged, one-pot meal for the Ottawa Food Bank to provide to our hard-working network of community food programs across the city.
Each package is enough for 6 servings and includes:
• high-quality white rice
• fortified, crushed soy – 52 % protein
• blend of six dehydrated vegetables
• 21 vitamins & minerals
This generous donation contained an incredible 21,600 meals and weighed 4,035 pounds! Thank you for your hard work, ProntoForms and Kids Against Hunger Canada. These meals mean so much to us, our community food programs, and the 38,400 people for whom we collectively provide every single month.