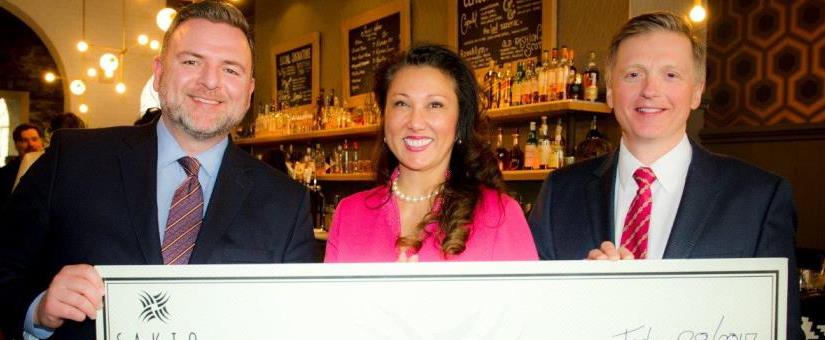 Posted by Ottawa Food Bank
On March 7, 2017
0 Comments
Ottawa's premier Heels for Meals event, held at SOCIAL, was a sold-out success. Though it was a first for this event, it left many guests asking when the next will take place.
Hosted by Jamilah Taib Murray, Chairman of Sakto Corporation, Heels for Meals, a networking luncheon with extraordinary prizes and auction items, was a fundraiser for the Ottawa Food Bank's Baby Basics Program.
Baby Basics provides essential items, such as formula, baby food, and diapers, to the parents and guardians of the most vulnerable members of our community – children and babies.
The event was an incredible success raising $22,300 for the Ottawa Food Bank!
On behalf of the families with young ones that this event has so greatly helped, we would like to thank all who attended and had a hand in the amazing achievement of Heels for Meals.
Thank you to Jamilah Taib Murray and Sakto Corp. for their continued support of the Baby Basics Program, and for their hard work at, and leading up to, this event.
Also thank you to SOCIAL for being the perfect venue and to Catherine Landry of Call Betty/Ladies Who Lunch for your wonderful vision and organization of Heels for Meals.
Finally, thank you to all the wonderful women – and a few good men – who attended, bought raffle tickets, bid on auction items, and helped spread the word of the Ottawa Food Bank. You have truly made a difference in the lives of others, and we are forever grateful for that.