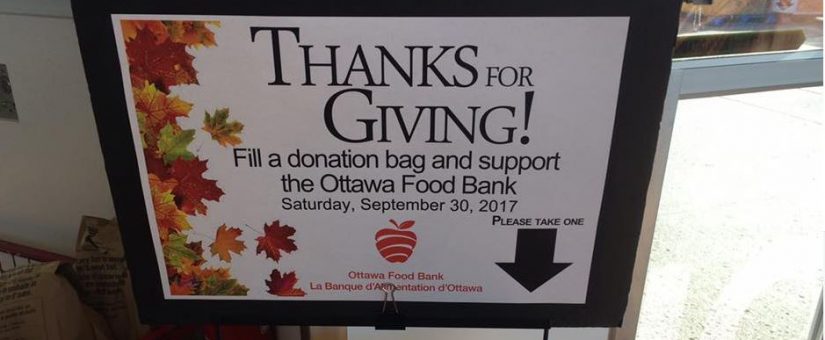 Posted by Ottawa Food Bank
On October 3, 2017
0 Comments
Donations down by 50 per cent
This past Saturday was our annual Thanks for Giving Food Drive, which saw significantly lower than usual results. The beautiful weather and the fact that Thanksgiving is here earlier than usual may have had an impact on the numbers.
"Thanksgiving is early this year," says Michael Maidment, Executive Director of the Ottawa Food Bank. "I think because of the timing and weather, the 'holiday spirit' hasn't quite kicked in yet."

This year's food drive raised only 18,555 pounds of food and under $1,000, which half of what was raised during last year's event.
"We know the people of Ottawa are incredibly generous," says Maidment. "Just because the official food drive is over, that doesn't mean donations can't still be made. We have our bins in the grocery stores – we encourage people to continue to give generously as we head into the holiday season. Our neighbours depend on it."

If you would rather make a monetary donation, a secure donation can also be made online or by giving us a call at 613-745-7001
Even though the donations aren't as great as we need, we would still like to thank our amazing volunteers and grocery store partners. Also thank you to everyone who has already donated.