A city without hunger benefits us all.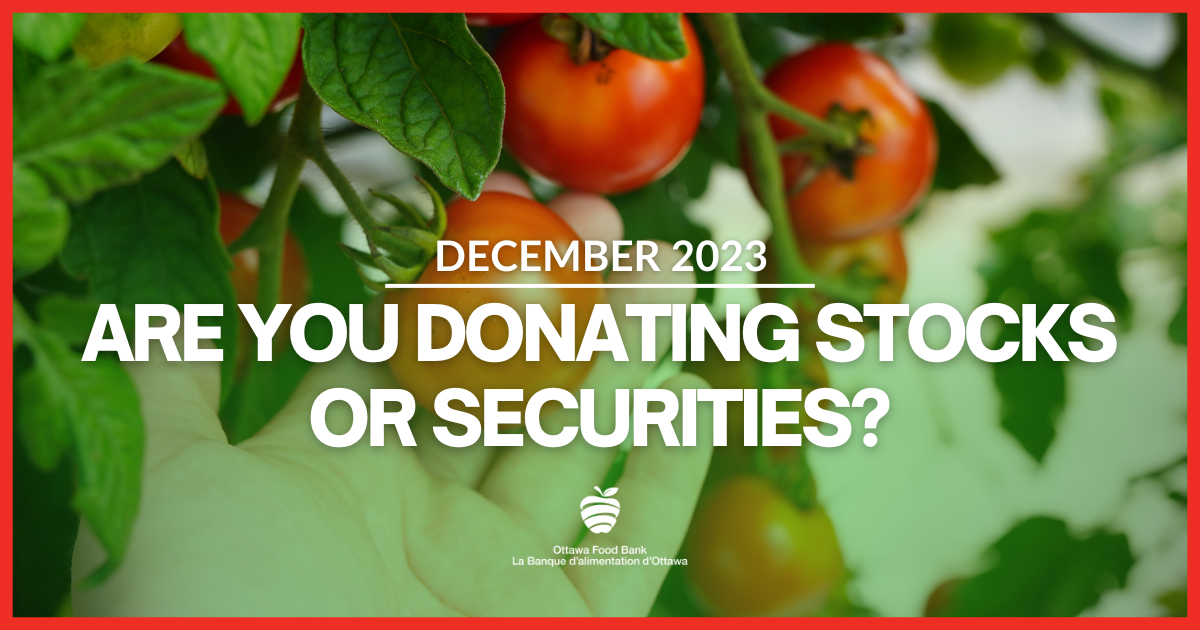 Blog
PLEASE ENSURE YOUR FORM IS SUBMITTED BY FRIDAY DECEMBER 15TH. Send to jenn@ottawafoodbank.ca and ray.dubeau@cibc.ca Heading into the holidays, a heads-up for all those wonderful souls looking to support the
Read More »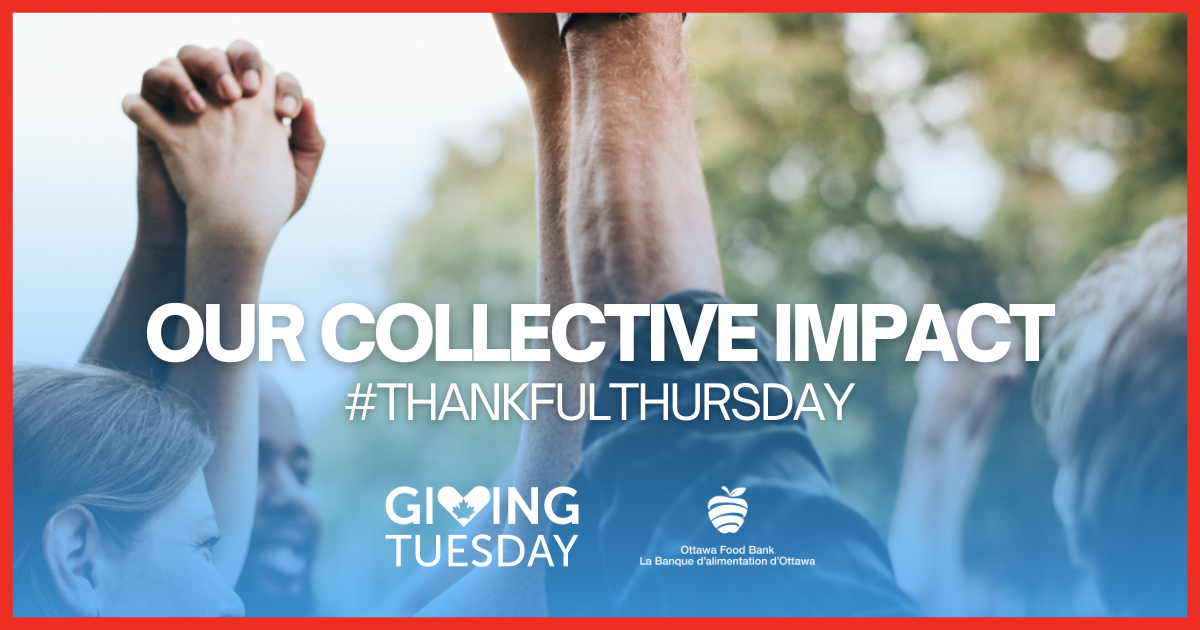 Blog
Dear Ottawa, We're overwhelmed with gratitude as we share the incredible outcome of our GivingTuesday initiative! Your unwavering support and generosity have made a remarkable impact on our mission to
Read More »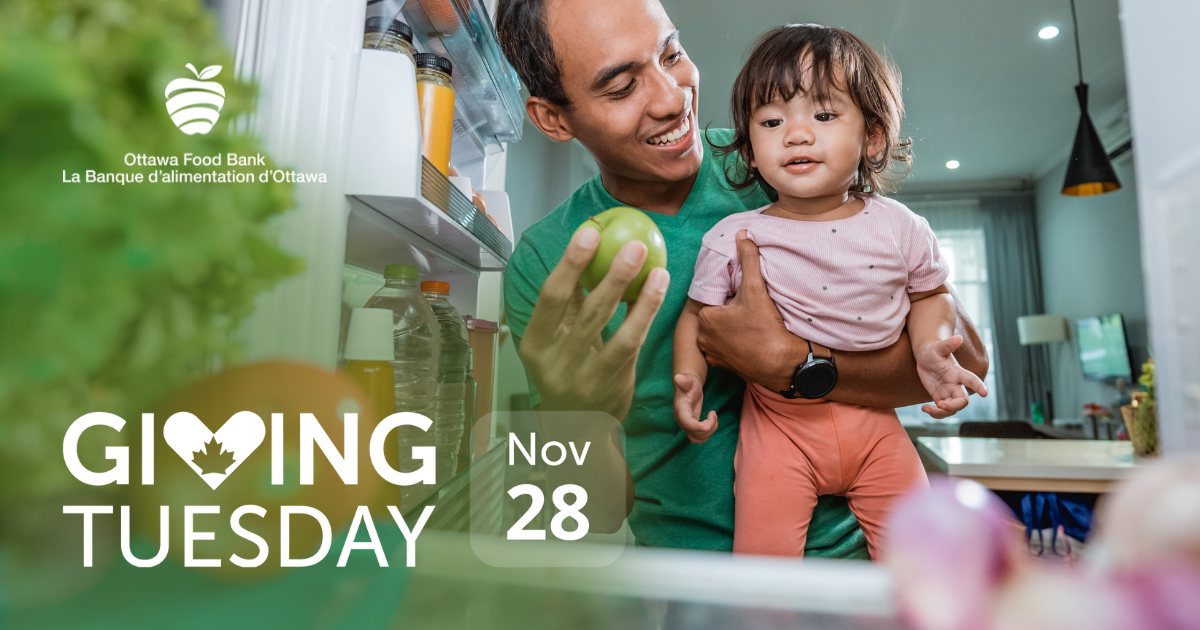 Blog
GivingTuesday is here!   GivingTuesday, which has been observed annually since 2012, is the Tuesday following Black Friday and Cyber Monday, and is a day dedicated to giving back. This day
Read More »
Welcome to the Ottawa Food Bank
Everyday we see how hunger affects men, women and children and how it can become a barrier to success. People who come to us have families and jobs to keep with bills to pay. Life is challenging enough. Imagine facing it on an empty stomach.
Learn more about how we help.
The story of the Ottawa Food Bank
The numbers speak for themselves
annual visits to food banks in Ottawa
of food distributed each day
community food programs supplied