CTV Morning Live Holiday Helpers Food Drive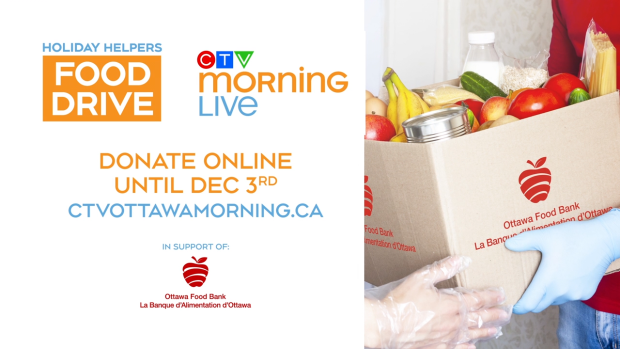 CTV Morning Live's Holiday Helpers Food Drive in support of the Ottawa Food Bank helps raise awareness around the importance of donating during a critical time of year. Even though things may look a lot different this year, CTV Morning Live's commitment to the community remains the same!
CTV Morning Live and the Ottawa Food Bank are calling on YOU to help make it great!
If you'd like to participate in the Holiday Helpers Food Drive on December 3rd, you can do so by making a cash donation online. Every dollar you contribute will turn into five dollars of food bank into the community, providing even more families with nourishing meals.
Donate now on our website: https://ottawafoodbank.akaraisin.com/ui/CTV2020/
Related Events