Family Fun Day at the Community Harvest Farm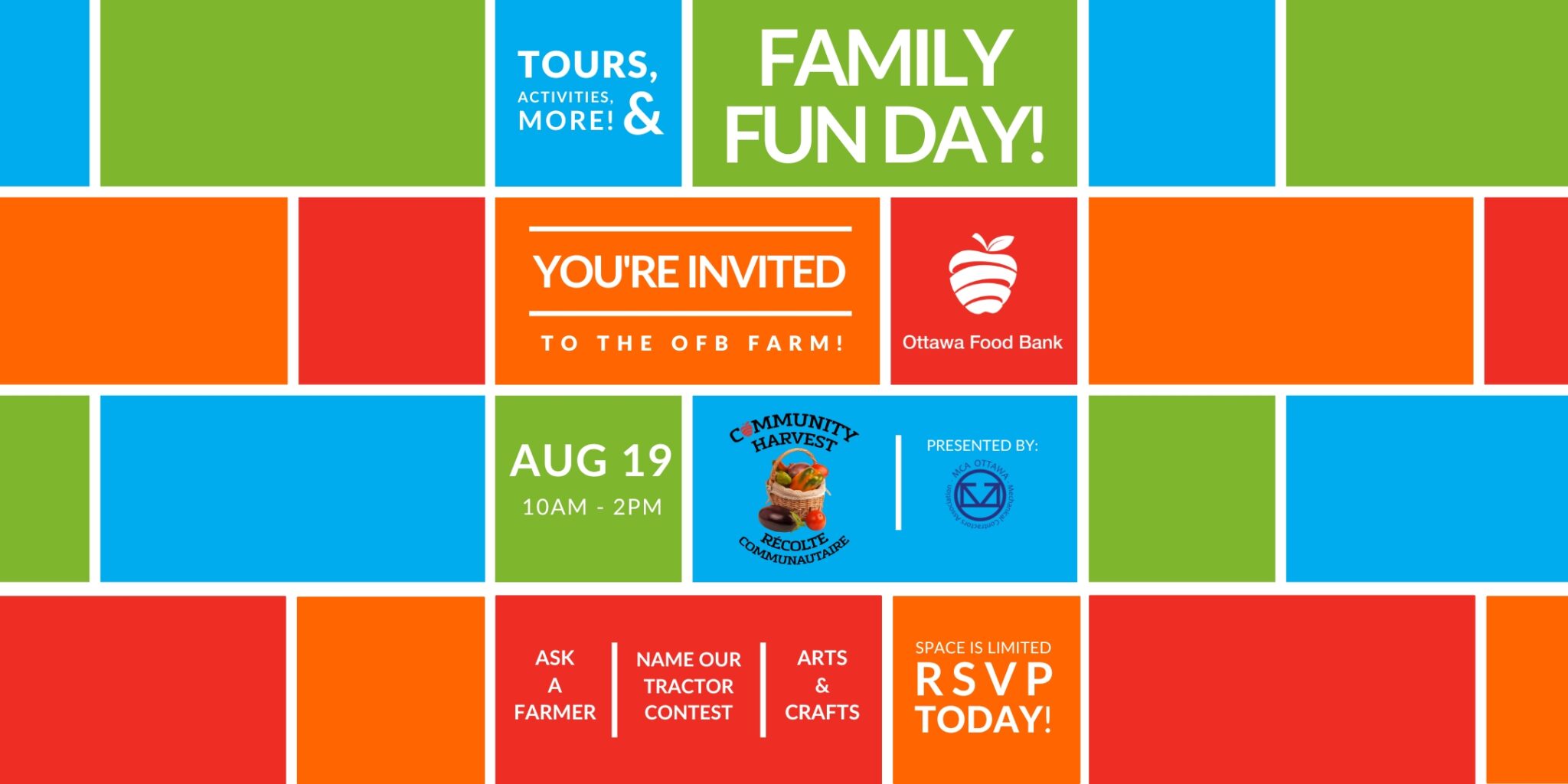 Ottawa Food Bank's Community Harvest Farm opens Aug 19, 10 a.m. – 2 p.m. for family fun!
On August 19th, the Ottawa Food Bank will open its Community Harvest Farm to the public from 10 a.m. until 2 p.m. for a day of family fun!
If you've ever wondered how the Ottawa Food Bank Community Harvest, presented by MCA Ottawa, works or what exactly we do, this will be a great opportunity to find out. We hope to see you there!
Our farm is a fruit and vegetable farm – there will be no animals onsite. For your safety and comfort, please wear closed-toed shoes, sunscreen, bug spray, and clothing you're comfortable getting a little bit dirty.
To access the farm, you will need to be able to walk independently 500 meters on a rock path to the middle of our fields. We will have a market-style tent for shade and have some water and popcorn onsite, please bring your own nut-free snacks. Our washrooms are porta-potties and, unfortunately, are not wheelchair or stroller accessible. They also do not have change stations.
In the event of inclement weather, we will have to cancel this event. Please be sure to check your email the morning of the event in case of a potential cancellation.
Related Events