Fill Plates Food Drive 2022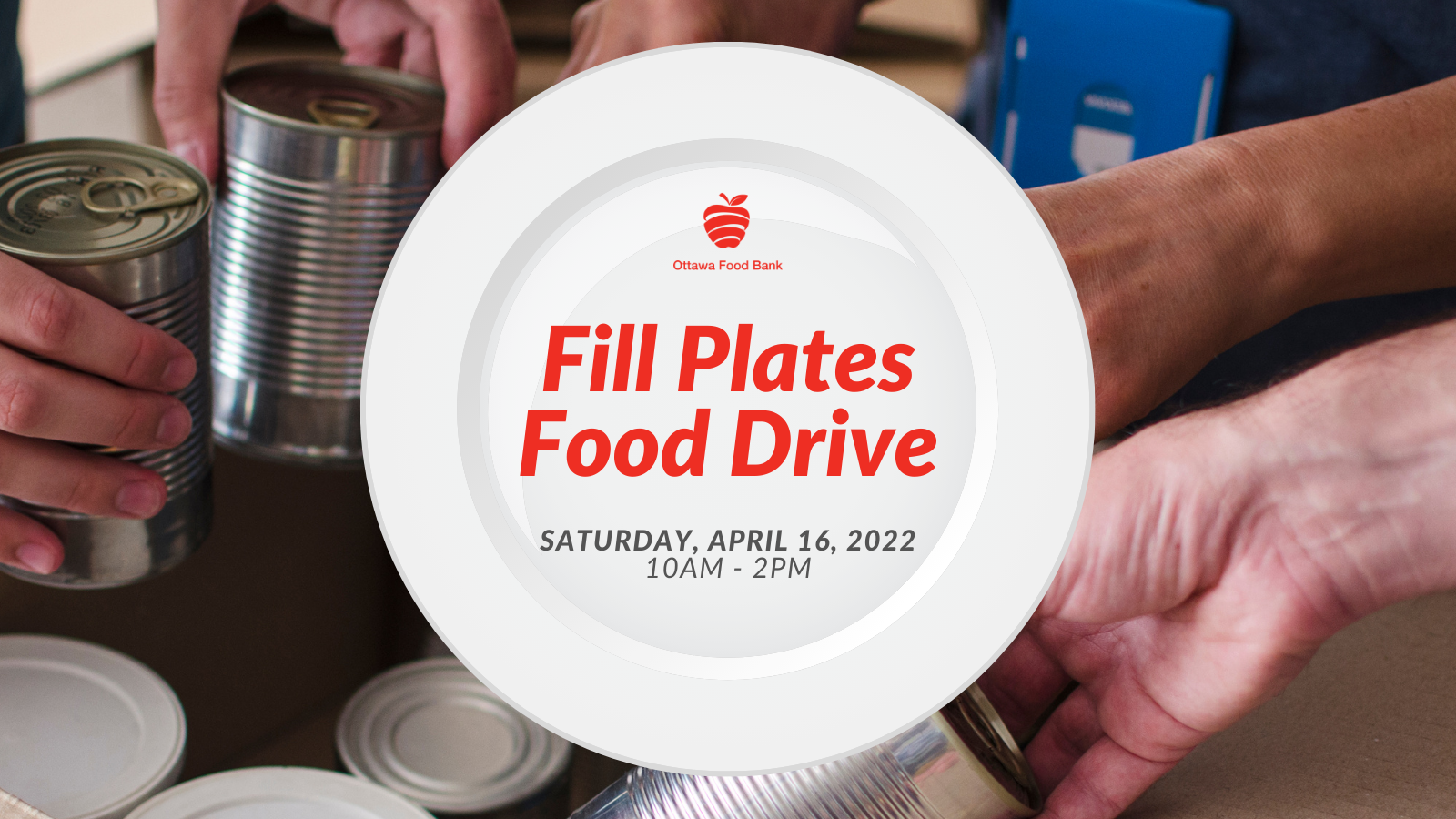 It's time for our Fill Plates Food Drive!
Spring is on its way, which means it's time to make sure our shelves stay stocked and that we're able to continue to Fill Plates through the spring and summer months. This is our LAST major food drive until October and it's our FIRST Fill Plates Food Drive since 2020, due to pandemic lockdowns and restrictions! We are so excited to see this food drive event return and we need your help to make it a great success!
#OttawasBestVolunteers will be out at participating grocery store locations from 10AM until 2PM during the food drive on Saturday, April 16, 2022. Volunteers will be handing out donation bags to help make donating quick and easy! Participating stores will also have pre-packed donation bags for your convenience. We encourage you to donate your favorite items – but to please consider healthy choices when donating.
A list of our most needed items can be found by clicking here!
Thank you to our Grocery Store partners Metro and Loblaw for their continued support.
Volunteers Needed:
Volunteers contribute greatly to the success of our food drives! If you have three hours to spare – please sign up for a location convenient for you, and help us make ensure this food drive is great. It's the last major grocery store food drive we'll be holding for 6 months! Please follow this link to the Volunteer Hub to volunteer!
Participating Grocery Store Locations:
YIG Bank street – 296 Bank St
Superstore Westboro – 190 Richmond Road
Metro Fallingbrook – 1675 Tenth Line Rd
Metro Merivale Market – 1705 Merivale Rd
SouthGate – 2515 Bank St
Metro Beechwood – 50 Beechwood
Metro Elmvale Acres – 2261 Walkley Rd
Metro Cumberland – 4510 Innes Rd
Metro Convent Glen – 6509 Jeane D'Arc Blvd.
Loblaws Gloucester – 1980 Ogilvie Road
Loblaws College Square – 1980 Baseline Road
South Keys – 2210 Bank Street
Loblaws Carlingwood – 2085 Carling Ave
Loblaws Merivale – 1460 Merivale Road
Loblaws Isabella – 64 Isabella Street
Loblaws Vanier – 100 McArthur Av
Metro Blackburn Hamlet – 2636 Innes Rd
Related Events