Giving Tuesday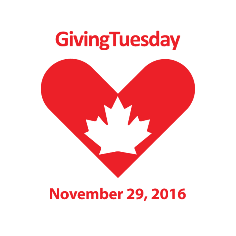 Most people know about Black Friday and Cyber Monday  …now GivingTuesday is coming to Canada on November 29, 2016.
It is a new Canadian movement for giving and volunteering, taking place each year after Cyber Monday. The "Opening day of the giving season," it is a day where charities, companies, and individuals join together to share commitments, rally for favourite causes, and think about others.
Count Down to Giving Tuesday!


[shortcode_button type="default" align="left" target="_blank" link="https://payment.csfm.com/donations/ofb/index.php" icon="none"]Donate Today[/shortcode_button]
Related Events