Great Bowls of Fire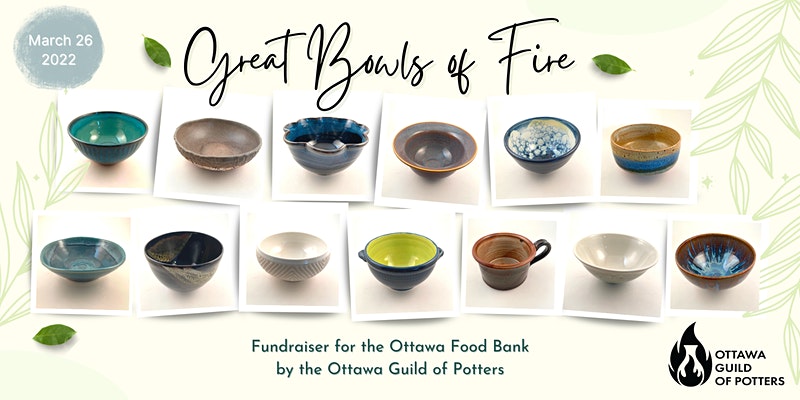 The Ottawa Guild of Potters have teamed up with some of Ottawa's favourite restaurants and bakeries for #GreatBowlsofFire2022🔥: a fundraising event in support of the Ottawa Food Bank!
This year's event will follow a "take out" model. Select one of hundreds of original, hand crafted soup bowls then take home soups and bread goods (packaged up and ready to go) from the participating restaurants and bakeries including: Absinthe, Brassica, Clocktower Brew Pub (Glebe), Les Fougère, Life of Pie, The Table, Thyme and Again, Union St. Kitchen Café, Black Walnut Bakery, Wild Oat Bakery, and Trillium Bakery.
Please note that masks will be required at this event.
Related Events