Grey Cup Festival – Purolator Tackle Hunger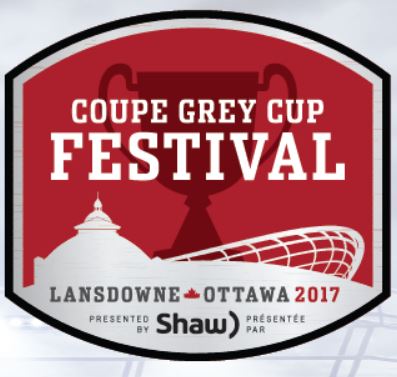 Join us at the Grey Cup Festival with Purolator Tackle Hunger!
Bring a donation for the Ottawa Food Bank to the Grey Cup Festival for your chance to win awesome prizes! Volunteers and bins to accept your donations will be at TD Place Gate 2 and Gate 3, the Horticulture Building, and the Purolator Tackle Hunger booth (in front of Structube).
Donations will be accepted at the above locations from 4 p.m. to 8 p.m. on Friday 24th and 12 p.m. to 6 p.m. on Saturday 25th.
When you donate, you will receive a ballot with instructions on how to be eligible to WIN an
autographed jersey of this year's MVP!
Also – your donation gives you EXCLUSIVE access to get your picture taken with the Grey Cup at the Purolator Tackle Hunger Booth, on Friday from 4 – 5 p.m. and on Saturday from 12 – 1 p.m.
VOLUNTEERS NEEDED on both Friday and Saturday. DETAILS HERE!






[shortcode_button type="default" align="left" target="_blank" link="https://www.ottawafoodbank.ca/wp-content/uploads/2017/11/PURO_GREYCUPPOSTER_EN_r8.pdf" icon="none"]English Poster[/shortcode_button]

[shortcode_button type="default" align="left" target="_blank" link="https://www.ottawafoodbank.ca/wp-content/uploads/2017/11/PURO_GREYCUPPOSTER_FR_r1.pdf" icon="none"]French Poster[/shortcode_button]

Related Events