RCMP Musical Ride Open House Food Drive
The RCMP invites you to its annual Musical Ride Open House and Ottawa Food Bank food drive – Saturday, February 8, from 10:00 a.m. to 3:00 p.m.
The RCMP Musical Ride Open House and Ottawa Food Bank food drive is an annual tradition in our community since 1996. For the first time this year, we are proud to partner with Winterlude!
Visitors can tour the stables and meet the horses and riders of the world famous Musical Ride. The event will also feature demonstrations from RCMP specialized units, family-friendly activities and displays of police equipment.
Don't forget to bring a camera along to capture selfies with the horses! The Mountie Shop will be open for visitors to browse our selection of official RCMP products.
Admission is free, however, visitors are encouraged to bring a non-perishable food item or a cash donation for the Ottawa Food Bank. Through the generosity of visitors, last year's event raised over $2,300 and approximately 2,600 pounds of food!
Mountie Shop Bonus!
Additionally, the RCMP Mountie Shop will be selling amazing Knit Packages for $30, tax included (regularly $44.98 +tax) with $10 from every package sold being donated to the Ottawa Food Bank. But that's not all; they have also committed to donating 10% of their overall sales that day. Good motivation to buy some new items to help you bundle up!
Each kit comes with one scarf and one set of mitts.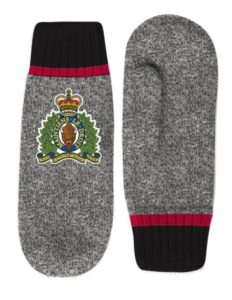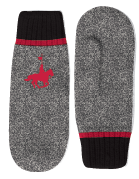 Related Events