Thanks for Giving Food Drive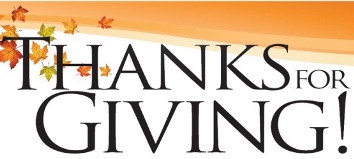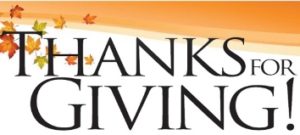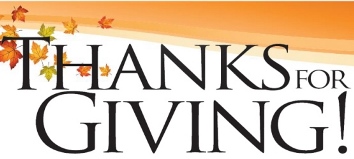 Keep an eye out for our wonderful volunteers at your neighbourhood grocery store on September 30th.
Volunteers will be out encouraging you to give generously as we head into the cold months and kick off the holiday season.
This food drive is especially important for the Ottawa Food Bank, as we replenish our shelves and get ready for a time of year that is traditionally busier for emergency food programs across the city.
Volunteers Needed:
Find a timeslot and location that works for you, and sign up! Three hours of your time makes a world of difference to us and the people for whom we provide.[shortcode_button type="default" align="left" target="_blank" link="https://ofb.volunteerhub.com/events/index?format=Calendar&filter=37141″ icon="none"]Sign Up Today![/shortcode_button]

This year's Thanks for Giving Food Drive will be taking place at a number of grocery store locations across the city.
| | |
| --- | --- |
| Loblaws Rideau | 363 Rideau Street |
| Loblaws Gloucester | 1980 Ogilvie Road |
| Loblaws Vanier Market | 100 McArthur Avenue |
| Loblaws Elmvale | 1910 St. Laurent Blvd |
| Loblaws Carlingwood | 2085 Carling Avenue |
| Loblaws College Square | 1980 Baseline Road |
| Metro Glebe | 754 Bank Street |
| Metro Beechwood | 50 Beechwood Avenue |
| Metro Blackburn Hamlet | 2636 Innes Road |
| Metro Elmvale Acres | 2261 Walkley Road |
| Metro Merivale Market | 1705 Merivale Road |
| Metro McCarthy | 3310 McCarthy Road |
| Superstore Orleans | 4270 Innes Road |
| Superstore Westboro | 190 Richmond Road |
| Bank Street YIG | 296 Bank Street |
| Wilson's YIG | 2681 Altavista Drive |
| Dessureault YIG | 1619 Orléans Blvd |
Related Events