The Ottawa Doll, Toy and Miniature Sale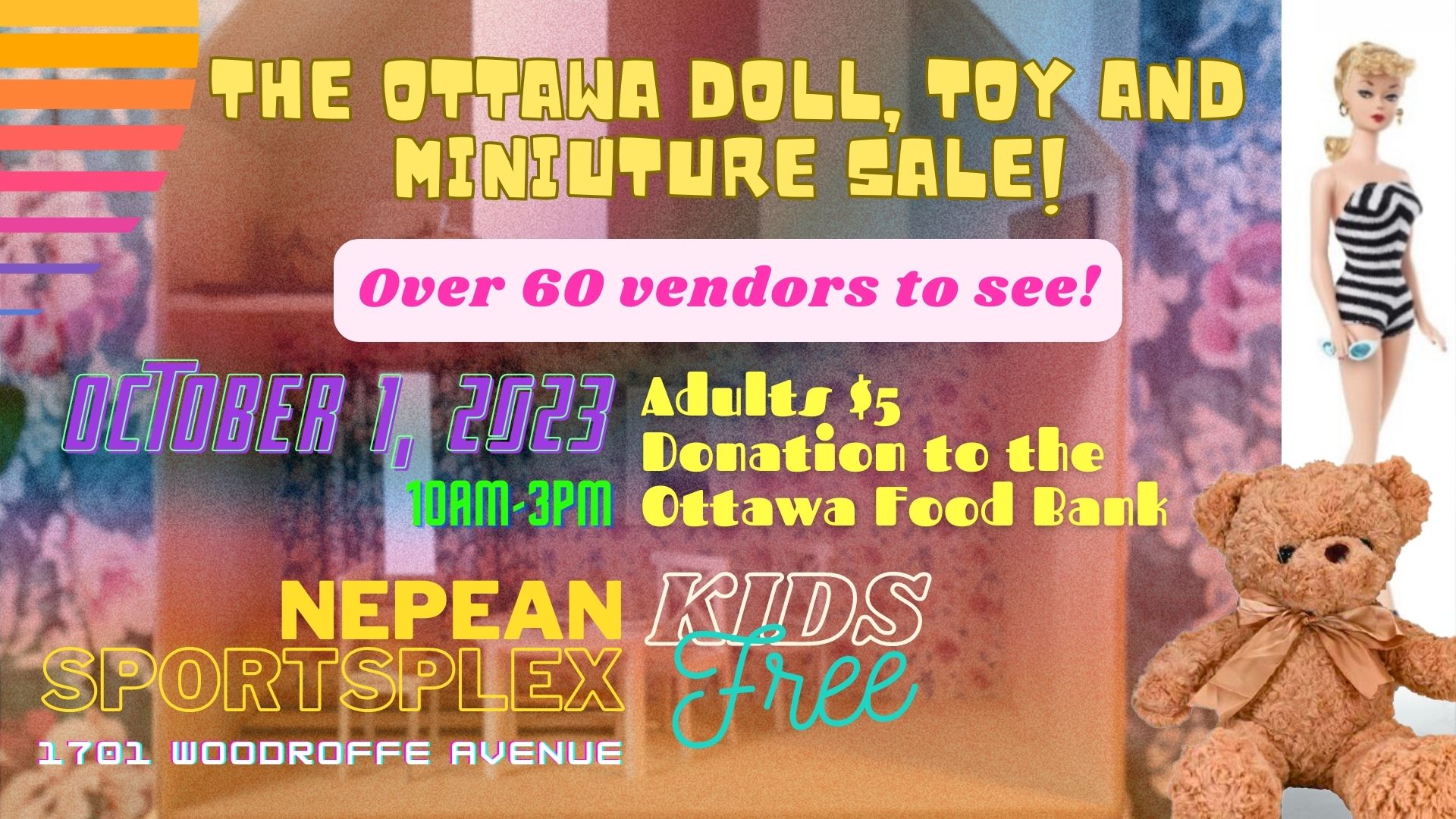 Come explore with over 60 vendors to see at this year's Ottawa Doll, Toy, and Miniature show. Tons of dolls, teddy bears and miniatures for sale.
Door proceeds go to the Ottawa Food Bank.
Adults $5 admission,
Kids are FREE.
Free parking.
Lots to see, a treasure for everyone. Lots of new and vintage finds!
What will you see?
So many dolls from Barbie, Integrity toys, baby dolls, re-borns, antique dolls, American Girl, Maplelea Dolls, other 18″ dolls, Monster High, Disney, porcelain, and dolls from around the world. Dolls clothing, accessories, furniture and more. Step into a world of miniatures and discover adorable items perfect for any size doll. Find a new teddy bear friend to hug and love, with lots of collectible teddies available. Even books and collectible toys. Something for all ages!
Related Events