This Holiday Season, we're calling on you to sign up for our Holiday Food Drive.
Every year, hundreds of community groups and work places come together during the holiday to raise much needed food and funds in support of the Ottawa Food Bank.
With 90 per cent of our donations coming directly from the community, the Ottawa Food Bank depends on the donations and the generosity of Ottawa to keep up with the need in the city.
Your participation during the Holiday Food Drive helps us keep up with that need and helps people like Daniel. Please sign up today.
Daniel's Story
It happened almost overnight. After I graduated from college, I started working in healthcare. I was working at the Civic Hospital here in Ottawa, but two years ago I started having seizures. They're still not sure why I'm having them, so they can't properly medicate.
I had to quit my job at the hospital. It was really difficult because I went from a decent salary to disability – which I am thankful for – but it's not enough. I have to use the food cupboard and soup kitchens to make ends meet.
For a while, I became homeless because I wasn't able to afford first and last month's rent. I had to stay in a shelter until I was able to save enough money to rent a place. Thankfully, I have a place to live now.
It's tough, psychologically, trying to adapt from working in the business sector to living in poverty. It's a really big challenge, because you're trying to hold on to who you are – which is somebody who wants to be productive, who wants to contribute – to becoming someone who is in need.
I'm so thankful for the Ottawa Food Bank because they're doing great, great work here. Hunger is not just a black-and-white issue – there are different circumstances involved. There are families with children. People with physical and mental health issues. People with addiction.
I just want to say thanks, because you are changing lives. It's important that you keep making a difference, because the need is not going to go away unless the poverty levels in Canada change. Whether you're supporting the single mother with three children or the man in the wheelchair, somebody is using the services you support. Thank you.
*Daniel has asked for us to use a representative photograph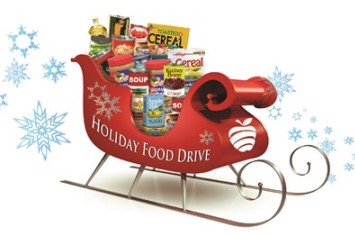 [shortcode_button type="default" align="right" target="_blank" link="https://www.ottawafoodbank.ca/holiday-food-drive/" icon="none"]Sign up for the Holiday Food Drive[/shortcode_button]