THANK YOU to Mayor Jim Watson and the City of Ottawa for once again supporting the Ottawa Food Bank's Baby Supply Cupboard during the ever-popular Trick or Treat with the Mayor event.
This year's event was full of people in wonderful costumes coming through the entrance to City Hall with bags and handfuls of donations for the Ottawa Food Bank.
You all contributed just shy of 6,000 lbs. of baby supplies and food, as well as an incredible $1,068. This amount is the highest it has been in years!
Thank you for your generosity!
Thank you to all who participated in this safe Halloween event, and thanks to all who donated generously!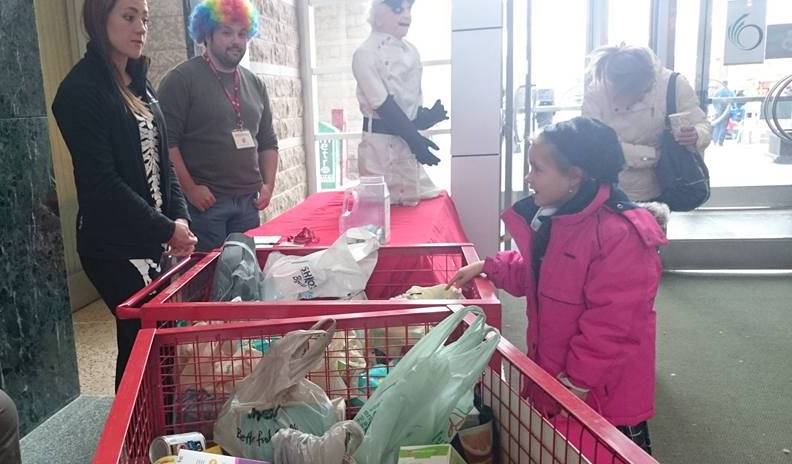 (Photo Credit: @doickle via Twitter)