Join us and Stuff a Bus!
The City of Ottawa, with Loblaw Companies Limited, will be collecting food and cash donations for the annual OC Transpo/Loblaw Christmas Food Drive in support of the Ottawa Food Bank on Saturday, December 2 from 9 a.m. to 6 p.m.
OC Transpo buses will be parked outside participating Loblaws, Real Canadian Superstore, Your Independent Grocer and No Frills stores across the city. Volunteers will be collecting non-perishable food items and cash donations. Can't make it out on December 2nd? Not a problem, you can donate online at ottawafoodbank.ca/octranspo.
This food drive, which has been running ever since the Ottawa Food Bank opened its doors back in 1984, is the largest single-day food drive of the year. Last year's food drive raised an incredible 83,740 pounds of food and $32,316 in cash and grocery store gift cards!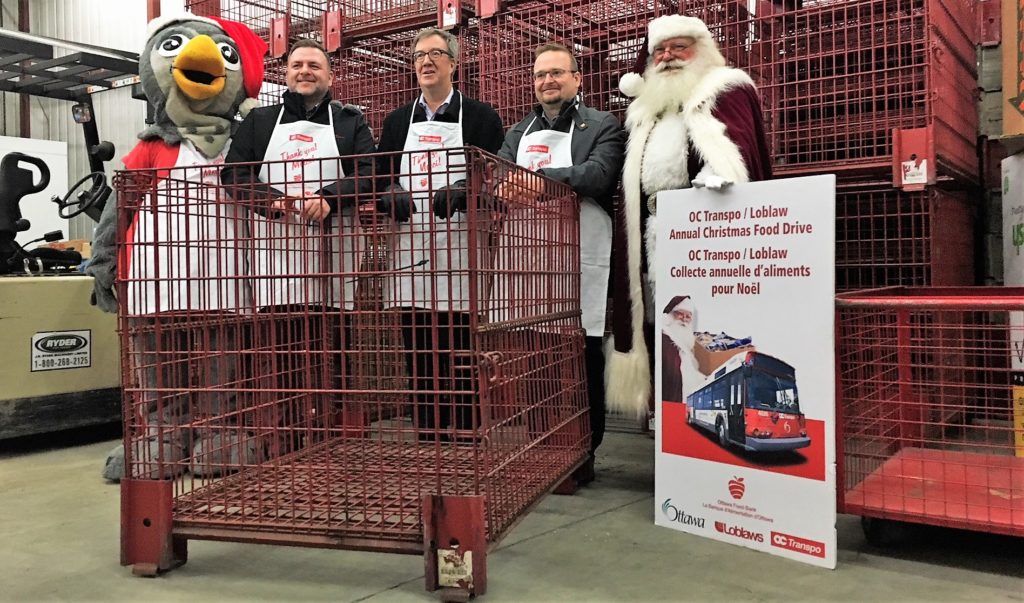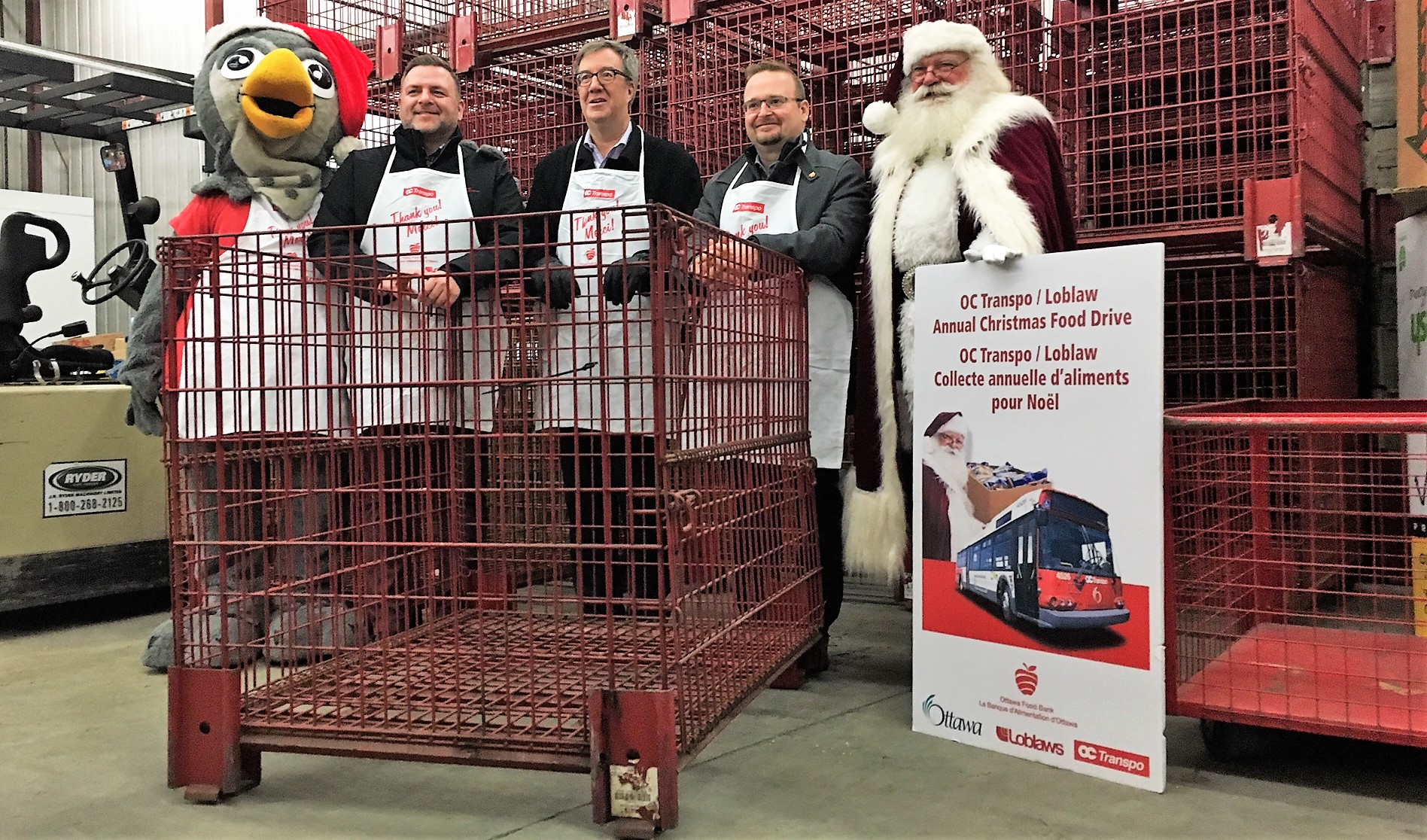 [shortcode_button type="default" align="left" target="_blank" link="https://www.ottawafoodbank.ca/event/oc-transpo-annual-christmas-food-drive-2/" icon="none"]Participating Locations[/shortcode_button]