A recent poverty study report published by the Angus Reid Institute (ARI) confirms what we at the Ottawa Food Bank have known for a long time: more Canadians than we know, including our own neighbours in Ottawa, are struggling to afford basic necessities.
[blockquote]The equivalent of more than 1.5 million Canadian adults say they recently began getting food from a food bank or a similar service – or have had to rely on such services all their lives. This total is significantly higher than the estimated 850,000 people who use food banks each month, a likely by-product of the broader scope of this [Angus Reid Institute] question. – ARI Report[/blockquote]
The Ottawa Food Bank has long known that many people are simply one pay cheque or one unexpected expense away from needing help. This report shows that on top of the 16 per cent of the population who are already struggling, an additional 11 per cent of the population is "on the edge" and on the verge of serious financial difficulty.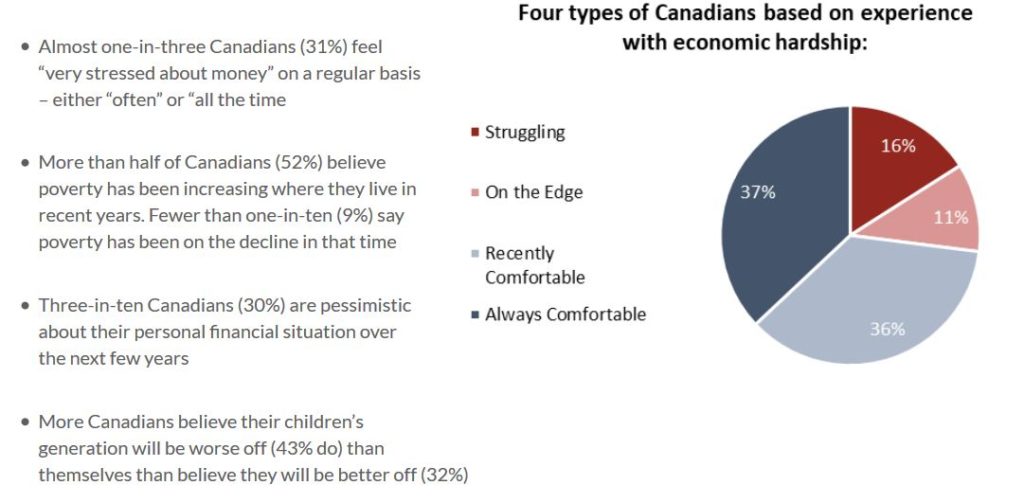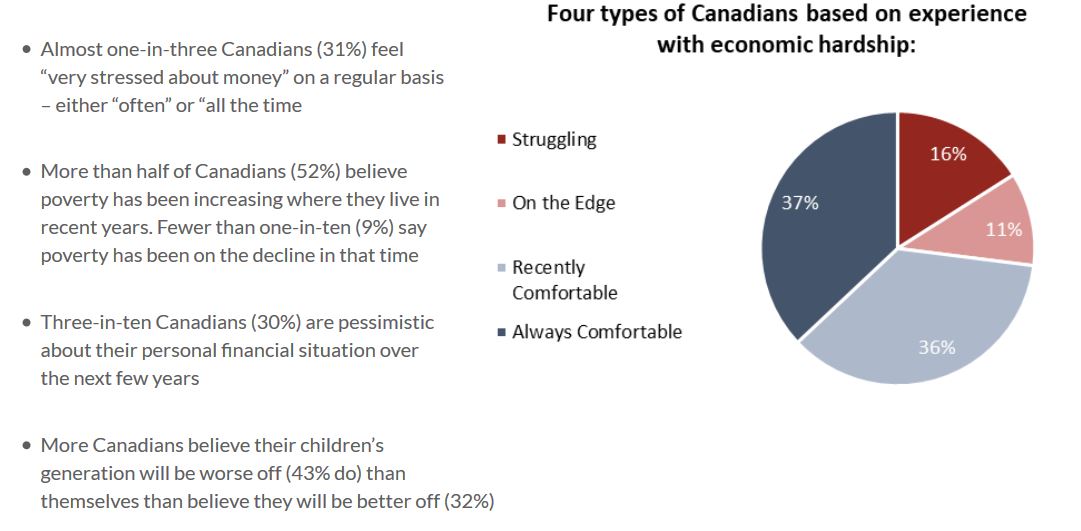 Housing is the single biggest expense for Canadians. In Ottawa, the Canadian Rental Housing Index showed that almost 40 per cent of people in Ottawa are spending more than 30 per cent of their gross income on rent and utilities, with nearly 20 per cent spending more than 50 per cent. This leaves far less money available for food, the next biggest expense.
The ARI study found that 18 per cent of respondents can't afford to purchase quality groceries, with 25 per cent of respondents claiming they have had to borrow money to buy food.
In a country, province, and city like ours this is intolerable. It is time for members from all levels of government to make hunger and poverty a priority. It is unacceptable that our communities feel financially insecure right now and fear that it will be worse for future generations.
This first study does not delve in to suggestions to fix problem; the Angus Reid Institute will be conducting a second study which will touch more on that.
However, as outlined in our 2017 Ottawa Hunger Report we note that it takes all of us to reduce hunger and poverty, and we urge our political and policy leaders to accelerate the implementation of important initiatives such as the Guaranteed Basic Income, Working Tax Benefits, and the Canada Housing Benefit. These systemic changes can not wait. We must start making changes now.