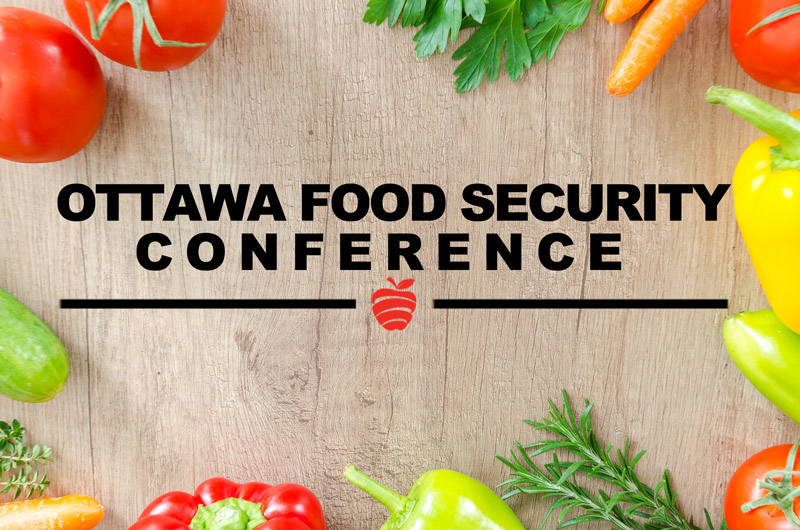 From Food Distribution to Food Security
The Ottawa Food Bank is pleased to host its 2nd Annual Ottawa Food Security Conference, with the this year's theme being From Food Distribution to Food Security.
This conference aims to develop and grow the discourse around food security in Ottawa through knowledge sharing and professional development.
Conference Details
Thursday, October 3, 2019
Ottawa Conference and Event Centre
200 Coventry Rd. Ottawa
7:30 am – 4:00 pm
Continental breakfast, snacks, and lunch will be provided
Accessible by car and bus
Free parking
Registration is open to member agencies of the Ottawa Food Bank, representatives from all levels of government, as well as stakeholders in our community with concerns surrounding food security, health care, housing, and poverty.
Fees
Member agencies: $35
Non-members: $60.50
Registration IS NOW CLOSED
Space is limited.
Registration is now open and closes on September 25th (or when tickets sell out).
To register, please RSVP though the link that has been sent your way with your invitation. 
Didn't receive an invitation and wish to attend? 
Please contact Anne for access to registration.
Contact Us
If you have any questions or would like to request an invite, we'd love to hear from you.
Anne Millar
Program Development and Evaluation Coordinator
613-745-7001 ext. 140
anne.millar@ottawafoodbank.ca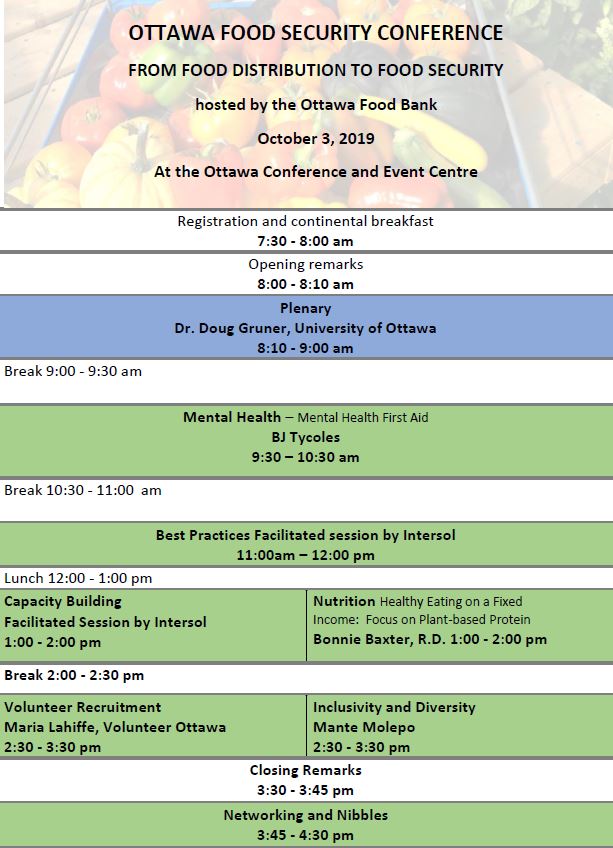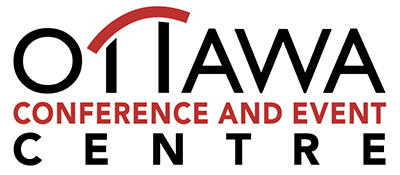 Thank you to the Ottawa Conference and Entertainment Centre for being a generous sponsor of the 2019 Ottawa Food Security Conference