Thank you to the amazing folks are Waller Street Brewing for your incredible support of the Ottawa Food Bank and the people for whom we provide food.
Waller Street Brewing selected the Ottawa Food Bank to be the beneficiary of one of their Flights of Hope campaigns recently, and raised $234 for our cause. This donation will go a long way, as we're able to turn every dollar donated into $5 worth of food.
Their Flights of Hope campaign will feature different charities, and sells four 4oz. samples of their brews for $6 with $2 of each flight going to their chosen charity. The Ottawa Food Bank is honoured to have been a beneficiary.
Waller Street Brewing has a wonderful outlook on what it means to be part of a community, and this kind and giving disposition is felt the second you walk through the door to the basement brewery in the Waller St. 1868 heritage building.
[blockquote]"At Waller Street Brewing, we believe that being part of a comunity takes more than just an address – It's taking part and giving back."[/blockquote]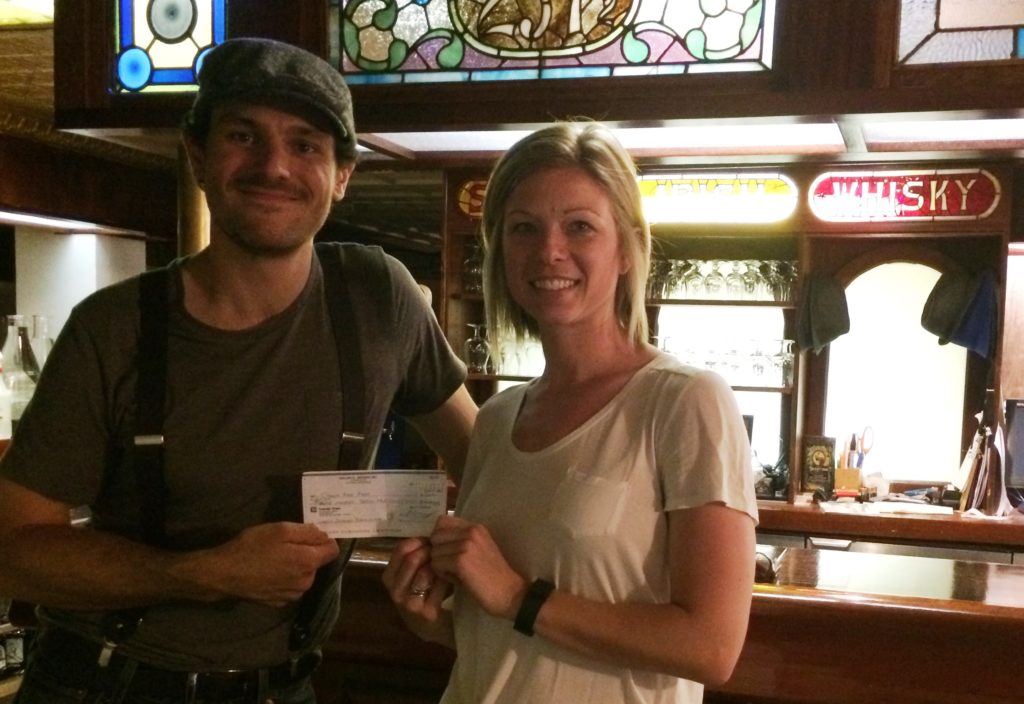 *Top photo credit: www.wallerst.ca