Holiday Food Drive, presented by Mosaic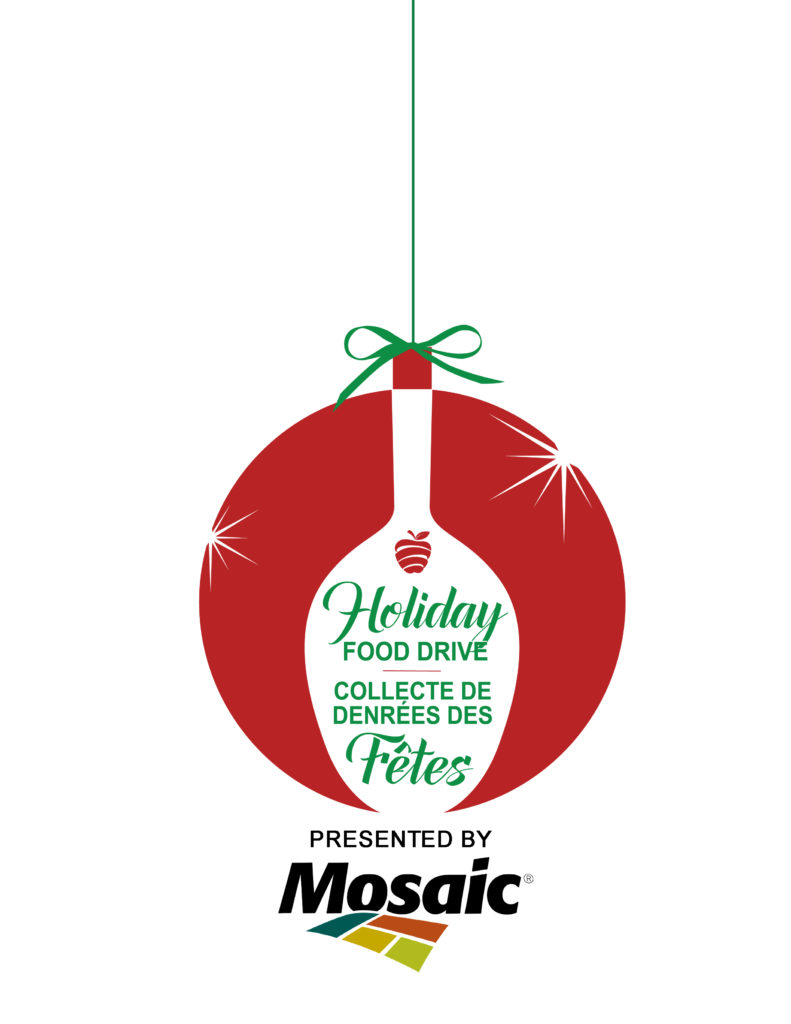 This time of year is aptly knows as the "season of giving". People across the city always inspire us by their generosity at this time.
We are calling on your support during the season of giving to help us through the holidays and into the New Year. Starting around now and into the weeks leading to Christmas and New Year's, we raise over half of our annual budget.. Without this support, it would be difficult to continue to keep up with the demand for assistance in Ottawa.
This is where YOU and your workplace come in!

This year's Holiday Food Drive, presented by Mosaic, is challenging groups and workplaces to help us fill as many refrigerators as possible! It can cost a family of four $252 per week to fill their fridge with nutritious food.  You can help people stock up by raising funds or collecting food.
Make your Holiday Food Drive fundraising EASY by creating your own online Holiday Food Drive fundraising page!
Fill a Fridge!
This year we're challenging YOU and your group, workplace, or class to set a goal to help us fill as many fridges as possible:
Fill-a-Family-Fridge: $252 or collect 84 lbs. of food
Fill-a-Fridge (single person): $63 or collect 21 lbs. of food