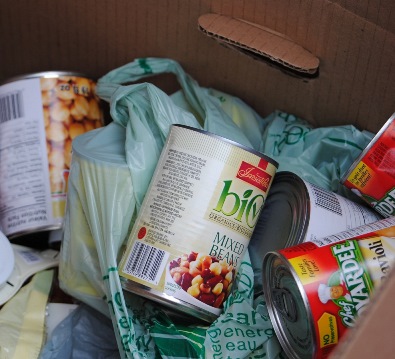 Donate food. Get your friends to join the fun.
You know that feeling you get when you donate food to the Ottawa Food Bank? Why not share that feeling with your colleagues or friends by holding a food drive.There are many of ways to do it – consider holding a food drive at the office, a BBQ or sports tournament. Not only will you be making a difference, but you'll be having a lot of fun while you do it.
Food and fund drives, provide the Ottawa Food Bank with the necessary resources to sustain our programs and ensure that a supply of emergency food is available to those who may need it.
Fill out the simple registration form below to help you run a successful drive or event!
But before you begin the registration process, please read our Food Drive/Fundraising Handbook for further helpful information.
Where to find us: 
It will really maximize your donation and save our resources if you're able to mail in your monetary donation or deliver your food donation:
Ottawa Food Bank
Attn: Events Department
1317 Michael Street
Ottawa, ON K1B 3M9
You may come in and drop your donations off in person during our hours of operation: Monday to Friday, 8 a.m. to 4 p.m. (we'd love a visit!).