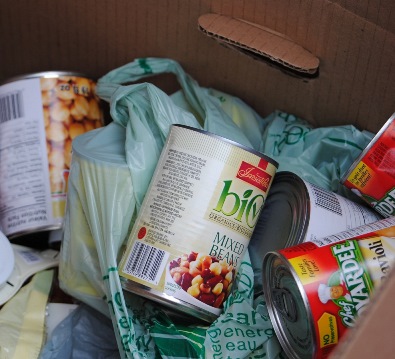 Donate food, funds, or both. Get your friends to join the fun.
You know that feeling you get when you donate to the Ottawa Food Bank? Why not share that feeling with your colleagues or friends by holding a food drive, fund drive, or fundraising event. There are many ways to do it – consider holding a physical food drive at the office or set up a virtual fundraiser to celebrate a special occasion. Not only will you be making a difference, but you'll be having a lot of fun while you do it. Check out our Food Drive/Fundraising Handbook for further helpful information.
Food and fund drives, provide the Ottawa Food Bank with the necessary resources to sustain our programs and ensure that a supply of emergency food is available to those who may need it.
Fill out the simple registration form below to help you run a successful drive!