Kathrin von Dehn Gift Bags at Bloomfields Flowers Glebe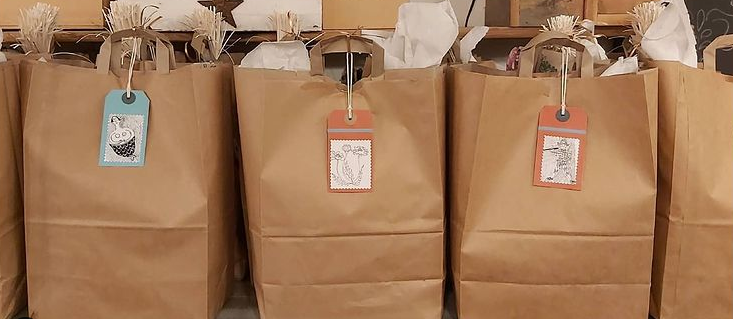 During the weekend (Friday to Sunday, 10AM – 5PM) pop on by Bloomfields in the Glebe. When you make a $20 or $40 donation to the Ottawa Food Bank you will receive a gift bag from Kathrin von Dehn (while supplies last)!
Each bag contains handmade items of pottery and art made by Kathrin and this fundraising event is in appreciation of all of you and your kindness. Thank you to Bloomfields Flowers for opening their doors and hearts to this initiative!
Related Events