[vc_row][vc_column][vc_column_text]Thank you, to the wonderful team at Stantec, for being such incredible champions of the Ottawa Food Bank.
September 21st marks Stantec's #StantecInTheCommunity Day, and to show their support of the Ottawa Food Bank, they have a team of volunteers helping with our Community Harvest Program on our farm and another team sorting donations in our warehouse.
The generosity doesn't stop there; Stantec also presented Jason Gray, Ottawa Food Bank's Community Harvest Coordinator, with a $10,000 cheque to go towards the needs of the Community Harvest Program.
Thank you for your continued support, Stantec. Your generosity is felt across the city as we continue to move our neighbours beyond hunger.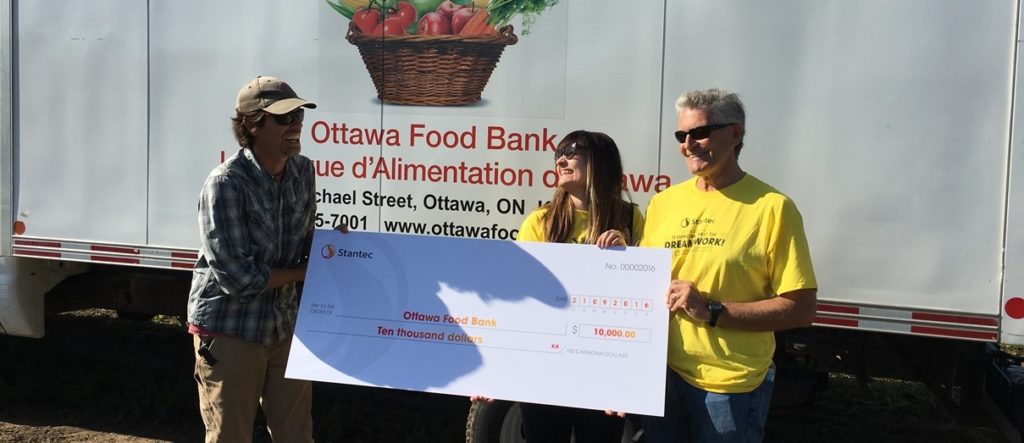 [/vc_column_text][/vc_column][/vc_row][vc_row][vc_column][vc_empty_space][vc_media_grid grid_id="vc_gid:1474480744604-2d1bd389-2461-3″ include="15694,15695,15696,15697,15698,15699″][/vc_column][/vc_row]