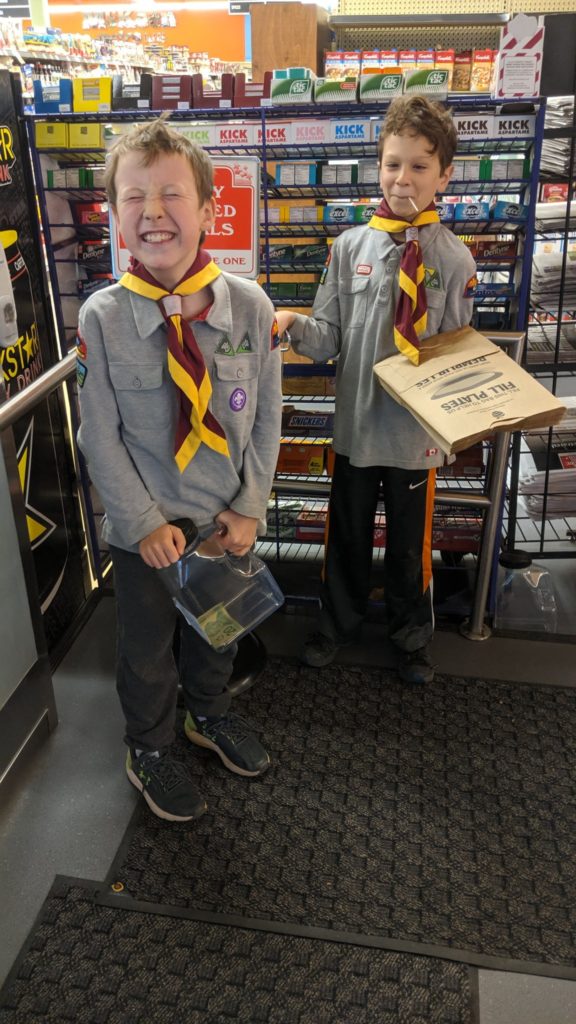 Photo credit: @63OttawaCubs (Twitter)
Beavers, Cubs, Scouts, and Venturers are known for doing all they can to build skills while helping others. The Annual Scouts, Metro, Purolator Food Drive in support of the Ottawa Food Bank helps accomplish just that, as these young and enthusiastic volunteers head to local Metro grocery stores and collect donations from generous shoppers.
Over the course of six hours at 10 Metro grocery store locations these amazing kids collected a combined total of
$10,384 and 11,590 lbs. of food!
This is an incredible result that once again beat the previous years effort!
While the Scouts were working hard at the Metros across the city, we had drivers from our own fleet along with trucks and volunteers from Purolator going around collecting all the donations as they came in. The donations were brought to our warehouse where another group of Scouts were sorting all the donations as they arrived!
Thank you to Scouts Canada and Metro for your incredible and continued support. This was the 30th year for this food drive and we truly appreciate all your help over the years.
Thank you to all who donated during food drive. We are honoured to have your support – but even more importantly, the 39,000 people in our community that use their community food program every month appreciate your support too. THANK YOU.