Here is a guide to hosting a safe food drive during COVID-19, and how to minimize the risk of infection.
What we do at our end to ensure safety:
We set the food aside for at least 24 hours before sorting it.

At this time to ensure we abide by proper social distancing when people come to donate food, we are asking that you go around to the far-right side of the building (around the side beyond the loading docks). If you need assistance, the first door there has a doorbell. If you do not need assistance feel free to use the self serve food drop off bin.

Volunteer food sorters abide by physical distancing and proper handwashing when sorting donated food.
When hosting a food drive, we can provide you with boxes and posters available for pickup! The possibility for food pick up is also an option if the amount of food collected is over 400 lbs. We can also provide you with a personalized donation page!
To host a food drive, please follow the button below that will bring you to a registration form. This registration form will provide you with all the details, tools, and the help you may need to host a successful food drive!
The photo below is an example of a 'drive-through' model that is a great and safe option to get communities involved!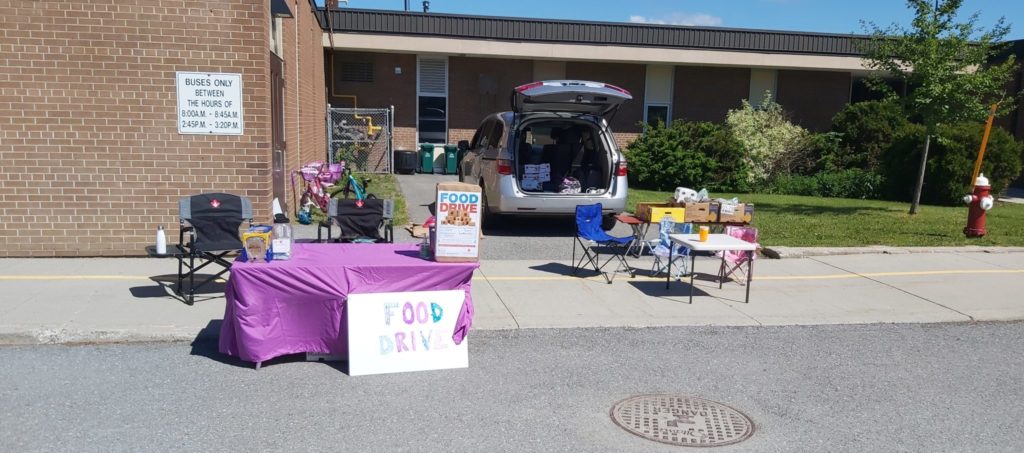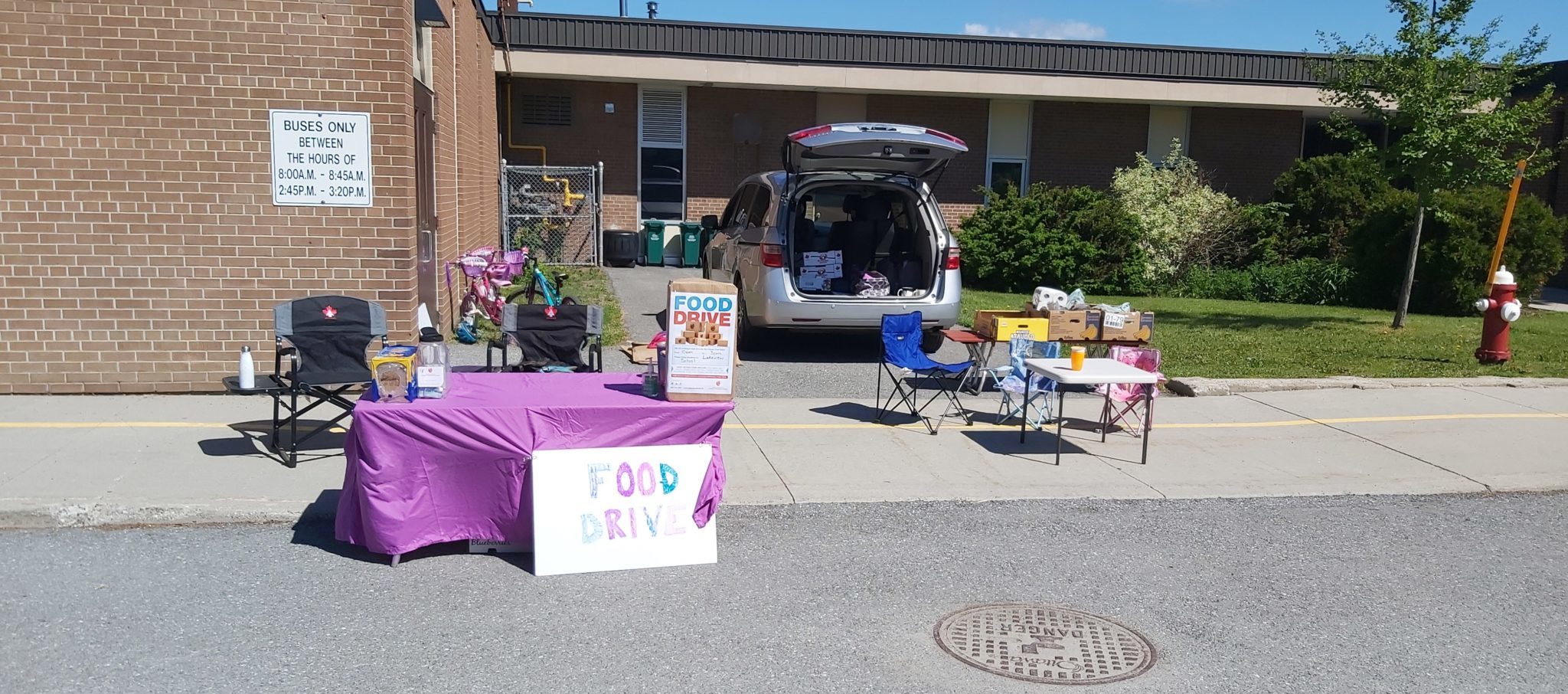 If you want to learn more about how you can host a food drive, please follow the link below to send our Events team a message. They will be able to better assist you in hosting a food drive!