Ottawa Food Security Conference 2023: Talk to Table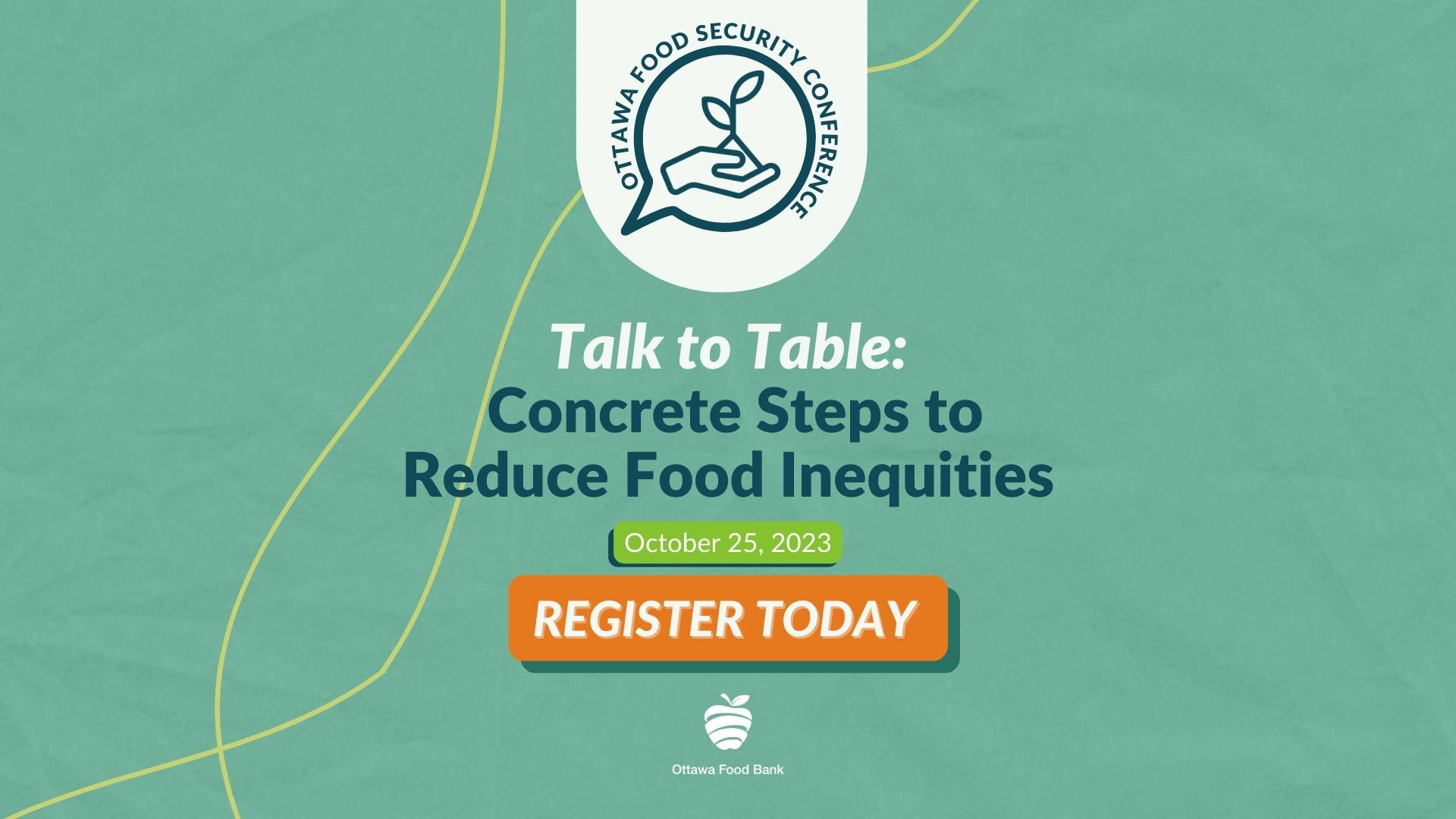 Join us for the 2023 Ottawa Food Security Conference for discussions on how to translate ideas into action to reduce food inequities.
This year's conference theme is Talk to Table: Concrete Steps to Reduce Food Inequities, a theme that emphasizes the need to move beyond a world of theory, and start translating ideas into action.
The conference goals include bringing food security stakeholders together, sharing knowledge, building relationships, and empowering the community to collectively support, design and advocate for solutions to food inequities and insecurity. We will hear from folks with knowledge on political engagement, food waste and skills, cross-sector collaboration, and dignity and access to supports.
The conference will be held in-person at the Ottawa Conference and Event Centre located at 200 Coventry Road. It is a fully accessible space that can be reached by OC Transpo, Para Transpo, and car. There is complimentary parking and Wi-Fi, and food and beverages will be provided throughout the day.
If you require an accessibility-related measure, please let us know on this registration form or contact Anne Millar (anne.millar@ottawafoodbank.ca). Any details provided about personal access needs will be used to make the event as accessible as possible. All details will be kept private.
If you have lived experience of food insecurity and feel comfortable self-identifying, please select the ticket type labeled "Person with Lived Experience". All information will be kept confidential.