Thank you to all the families and individuals who made their way to our Community Harvest Farm, presented by MCA Ottawa, on Saturday, August 19 for Family Fun Day.
Seeing children climb the hay bales, partake in the arts and crafts, submit a fun name for our tractor, or try their hand at planting a seed is what this day was all about.
We were thrilled to be able to highlight to our guests how our farm staff and volunteers grow and harvest over 20 different crops on our eight acres of land. All this fresh produce goes directly to the community, as we don't want to just provide food for clients of our member agencies – but we want to provide the best food possible.
A huge thank you to our amazing farm staff and volunteers for not only working so hard in the fields every day but for also putting in the extra time on Family Fun Day to ensure the event went off without a hitch. Your dedication to what you do is incredible.
The day would not have been possible if not for the wonderful volunteers who were there to help ensure guests had an amazing time. THANK YOU for truly being #OttawasBestVolunteers.
We were thrilled to have Paul Beauchamp, from BCG Ottawa, there to talk to attendees about the amazing work BCG Ottawa does for youth in our city. Thank you, Paul, for making yourself available and sharing your story and hard work.
Also, thank you to Mary Gauthier of MCA Ottawa for joining in on the fun and talking to the crowd. Beyond Mary's participation in the day, we are incredibly grateful to her and MCA Ottawa for being incredible champions of our Community Harvest program and supporting our growing efforts as the farm's presenting sponsor.
Now… the moment everyone has been waiting for… the name of our yellow Ford 4400 tractor!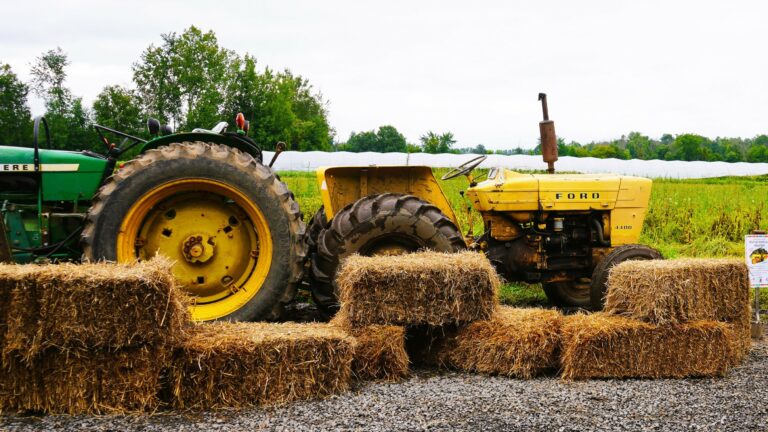 The winning name is
Buttercup!
We were happy the rainy weather held off for the day's event, as we've been experiencing an incredible amount of rain as of late. Our farm staff have been navigating one of the most difficult seasons in the 14 years of the Community Harvest Farm program. As a result of very high rainfall from July 1 to August 10, we anticipate being able to harvest a yield that is approximately 20% less compared to last season.
While crops need water to grow, an excessive amount of rain can create disease, mildew, and mould on certain crops – which are not suitable for harvest and distribution.
If you wish to support our Community Harvest program, consider donating today.