We couldn't do it without people like Mason!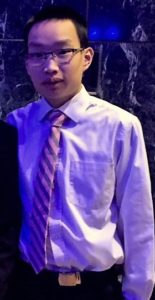 As a youth volunteer with the Ottawa Food Bank, Mason has proven himself to be reliable, effective, and willing to take on any task to assist the organization.  Mason is always willing to roll-up his sleeves. He signs up to help with everything from handing out donations bags during food drives at grocery stores to helping in our warehouse and to volunteering at special events. He is so well versed in our operations that he is now a champion and enjoys mentoring new youth volunteers in our warehouse for food sorting.
Because of his hard work and kind heart, Mason was a finalist in Volunteer Ottawa's 2018 volunteer awards for 'Outstanding Youth Volunteer'
JoAnne, our Volunteer Coordinator, is continually impressed with Mason's level of maturity, his work ethic, as well as his  involvement all while maintaining an impressive academic record in high school.
Mason is always outgoing, approachable, and eager to take on new challenges that support the Ottawa Food Bank's vision, mission, and goal.
Thank you, Mason!
[shortcode_button type="default" align="left" target="_blank" link="https://www.ottawafoodbank.ca/volunteer-to-help/" icon="none"]Check Out Our Volunteer Opportunities[/shortcode_button]