OC Transpo / Loblaw Christmas Food Drive 2022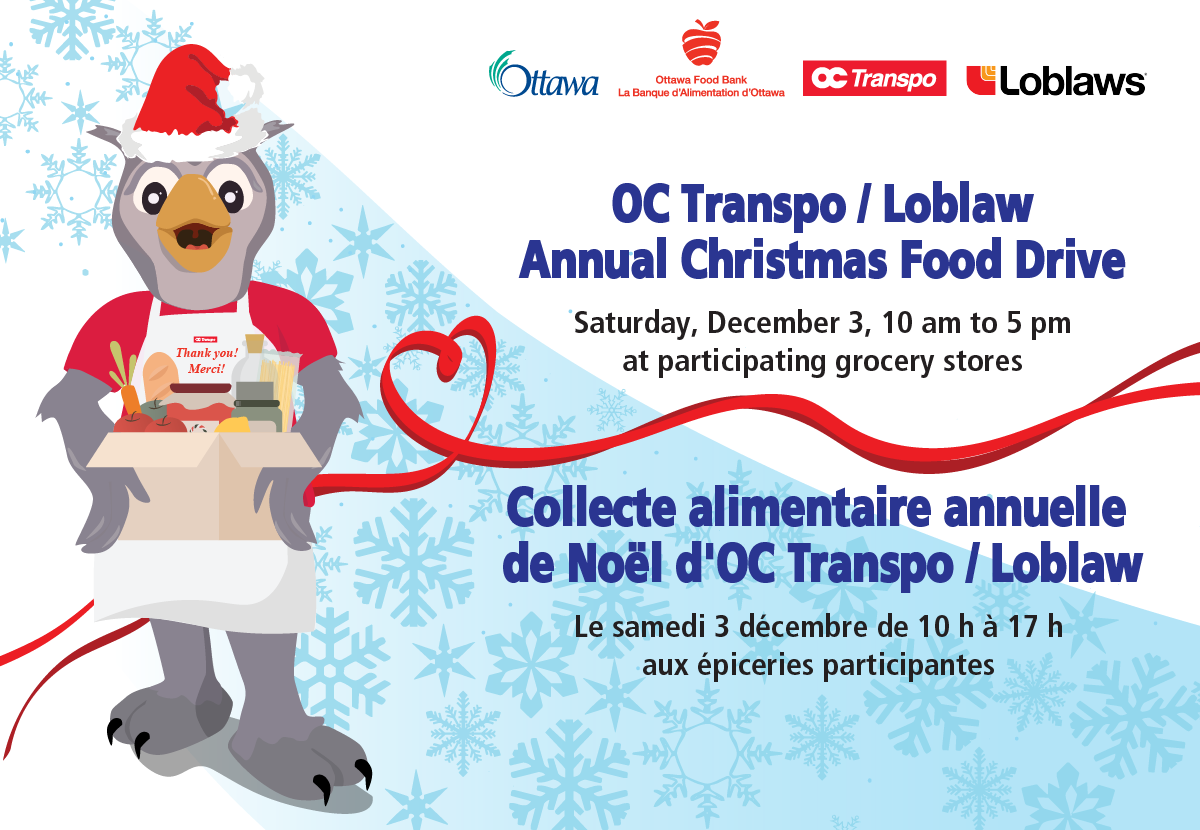 This year, the need for food banks has reached unprecedented numbers. This trend is expected to continue, and we're seeing more people seeking food support for the first time.
The Ottawa Food Bank needs your support to keep up with this overwhelming demand. Because the Ottawa Food Bank can obtain food in such large quantities and have amazing food industry partners and supporters, we are able to make your financial donation go further. This means that every dollar donated equals about $5 of food delivered to the community!
Interested in finding out how you can get involved? Stay tuned for volunteer opportunities!
A special thank you to our incredible retail partners!
Loblaws Gloucester Centre
Loblaws Carlingwood
Loblaws Merivale
Loblaws South Keys
Loblaws Rideau & Nelson
Loblaws Vanier Market
Loblaws College Square
Loblaws Isabella
Joe & Lily's No Frills
Real Canadian Superstore Westboro
Real Canadian Superstore Orleans
Wilson's Your Independent Grocer
Dessureault's Your Independent Grocer
Brierly's Your Independent Grocer
McDaniel's Your Independent Grocer
Massin's Your Independent Grocer
Laura's Your Independent Grocer
McDonough's Your Independent Grocer
Loblaws Kanata North
Loblaws Bells Corners
Loblaws Barrhaven
Brandon and Megan's No Frills
Superstore Kanata
Brown's Your Independent Grocer
Related Events