Thank you Mayor Mark Sutcliffe for hosting the Annual Mayor's Christmas Celebration!
We had a blast meeting Mr. and Mrs. Claus, roasting marshmallows, going on sleighrides, singing Christmas carols, and so much more at this year's Mayor's Christmas Celebration!
While the event was free to attend, BeaverTails generously donated 100% of profits from their sales. Each tasty BeaverTail cost a $2 donation to the Ottawa Food Bank. 
Thanks to generous attendees and BeaverTails' incredible support, we raised a total of $3777.20 and 435lbs of food!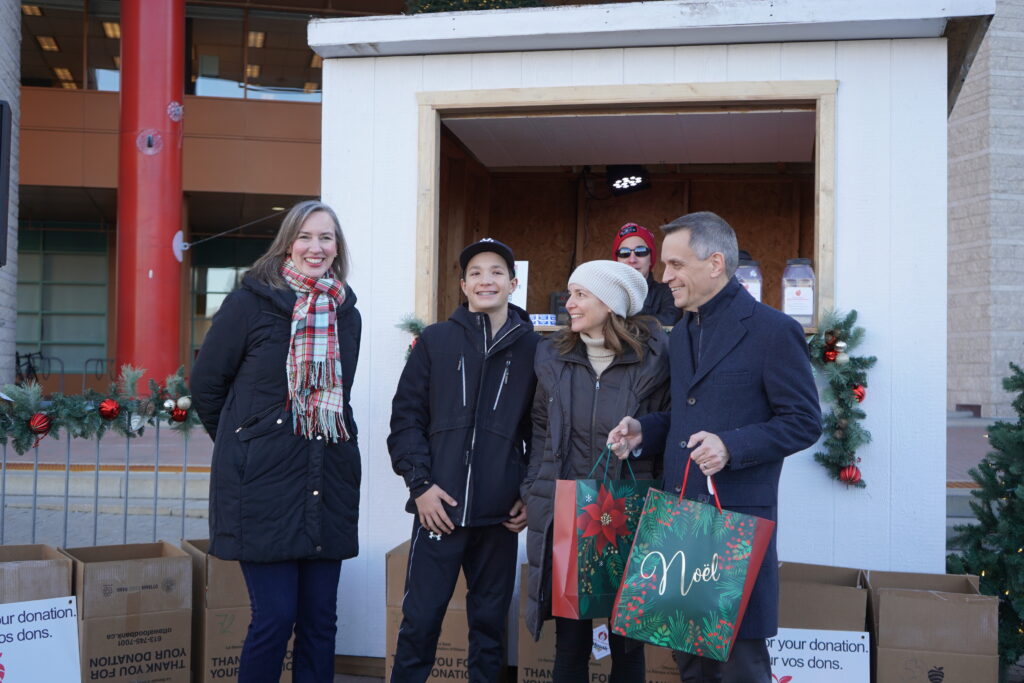 Thank you so much to Mayor Mark Sutcliffe, BeaverTails, our volunteers, and everyone who donated at this festive event! Happy holidays from all of us at the Ottawa Food Bank.