"Part of the enjoyment of eating is choosing healthy foods that reflect your preferences. Your preferences and eating habits can be shaped by many things, including cultures and food traditions" – The Canadian Food Guide
As Heart Month comes to a close, the conversation doesn't stop here! This week, we are discussing ethnicity, culture and heart-healthy eating habits.
Traditional foods (also known as cultural foods) represent the traditions, beliefs, and practices of a geographic region, ethnic group, religious body, or cross-cultural community. Traditional foods may involve beliefs about how certain foods are prepared or used, and may also symbolize a group or communities overall culture.
Check out infographic below for more information on traditional foods as part of a heart-healthy diet, and how the Ottawa Food Bank has taken action to increase access to ethnocultural foods.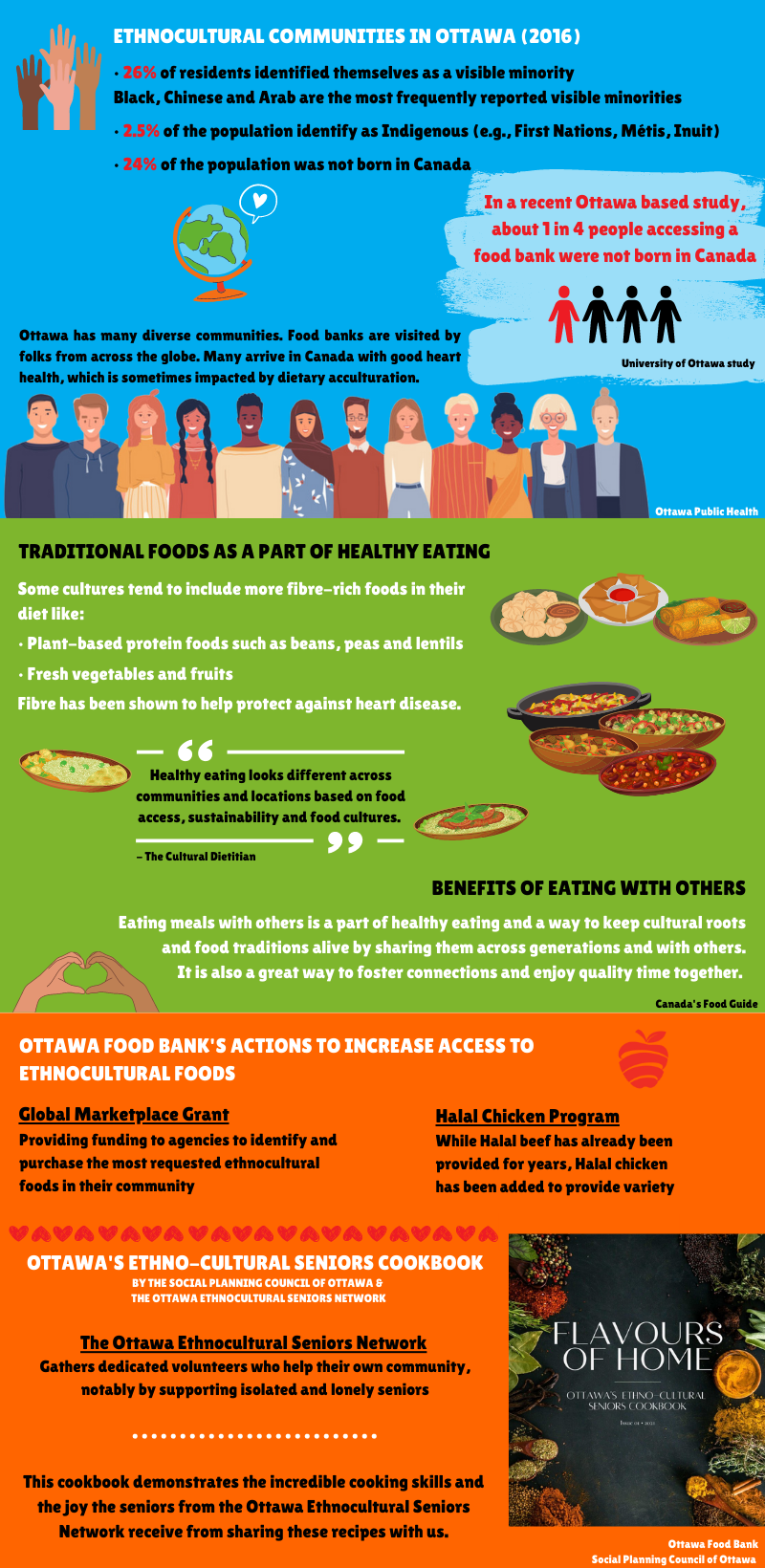 Check out this
heart-healthy
recipe!
Whether you cook seasonally, are on a budget, or eat plant-based, there's something here to inspire every reader. Armed with bold flavours and accessible ingredients, each recipe in the Flavours of Home cookbook is designed for the home chef who wants to expand their cooking horizons and impress their family and friends.
These recipes are from seniors in Ottawa, who celebrate their immigrant background with traditional dishes inspired by years of cooking, life experience and a large helping of personality.
The Ottawa Ethno-Cultural Seniors Network helps support isolated seniors in the community through free mental health webinars on healthy aging and culturally appropriate dementia care, online activities, food deliveries and more.