Have you received home delivery from a food program? We want to hear from you!
In March 2020 –  in response to the COVID-19 pandemic – the Ottawa Food Bank and several of its member agencies launched  home delivery programs, designed to offer food security support those in the Ottawa community who were unable to safely visit their local and emergency food banks in person.
Two years on, there remains a clear and present need for reliable home deliveries in Ottawa, which the various home delivery programs across the city have continued to adapt and evolve to meet. Now, the Ottawa Food Bank is looking to see a centralized home delivery service to support food security agencies across Ottawa within the mandate of a suitable organization.
To assist in this process, the Ottawa Food Bank would like to hear your thoughts on the existing food bank home delivery services available, ideas for improvement or adaptation of the system, learnings and success stories from similar community resources, and your opinions on what makes an organization suitable to host such a program.
Questions? Call us at 613-745-7001 ext. 126.
You can participate through a survey!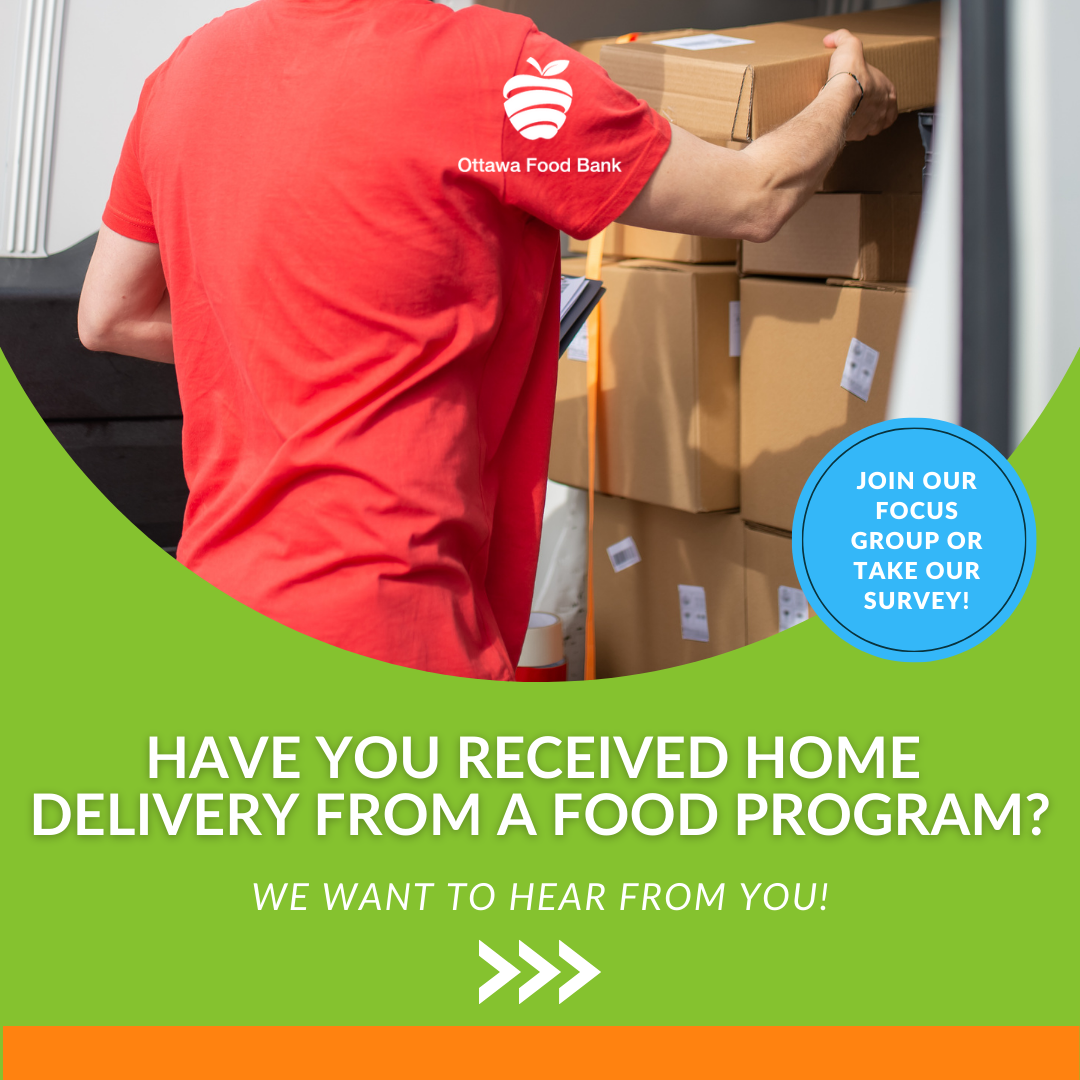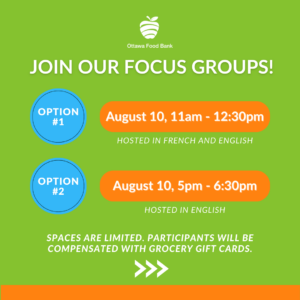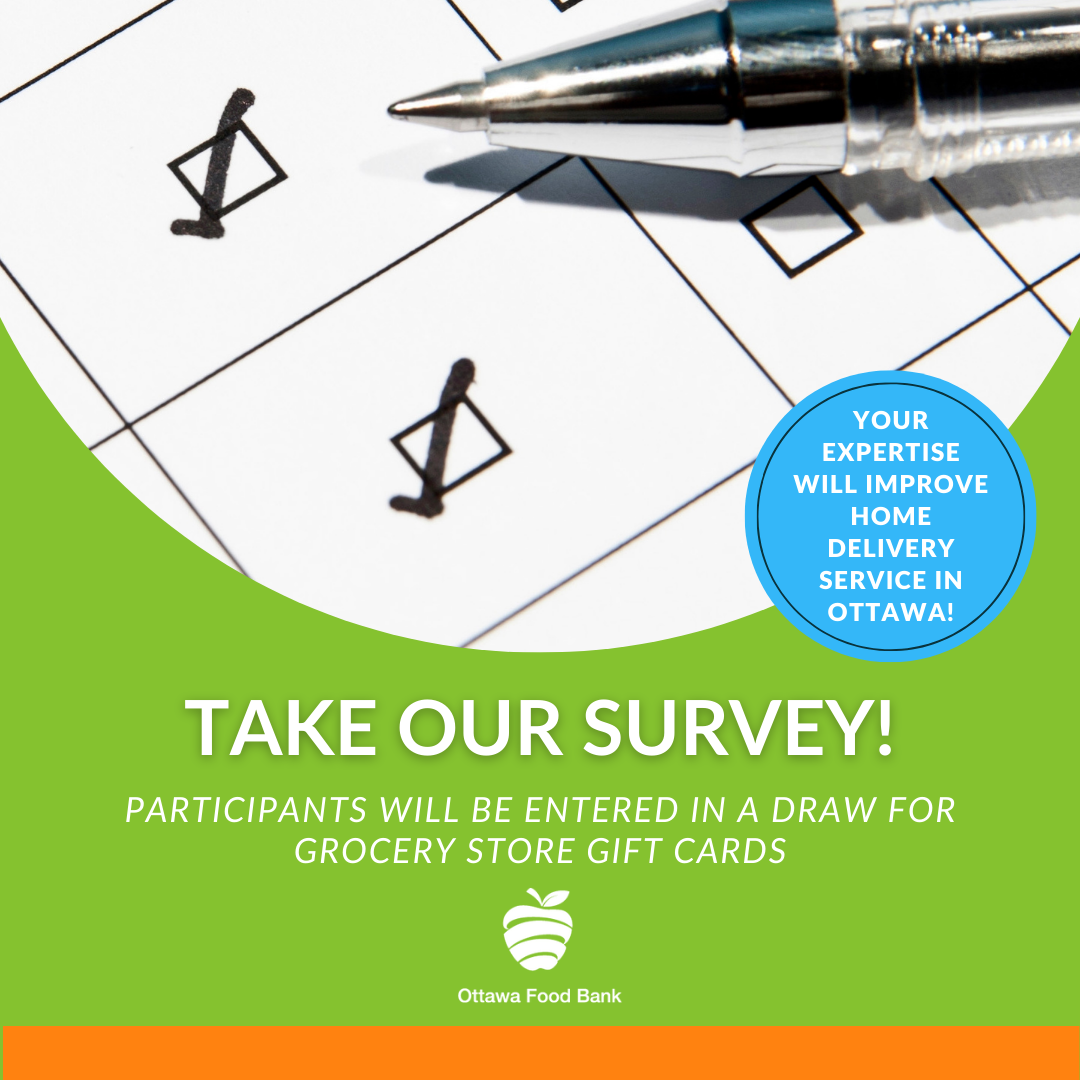 Survey
If you are unable to attend the focus groups, please consider taking our online survey, and sharing it with anyone you believe to be knowledgeable about the Ottawa Food Bank and the landscape of food security programming across the city.
Participants can be entered in a draw for grocery store gift cards.
Thank you for sharing your expertise!