Coffee Chat: Support Services Info Fair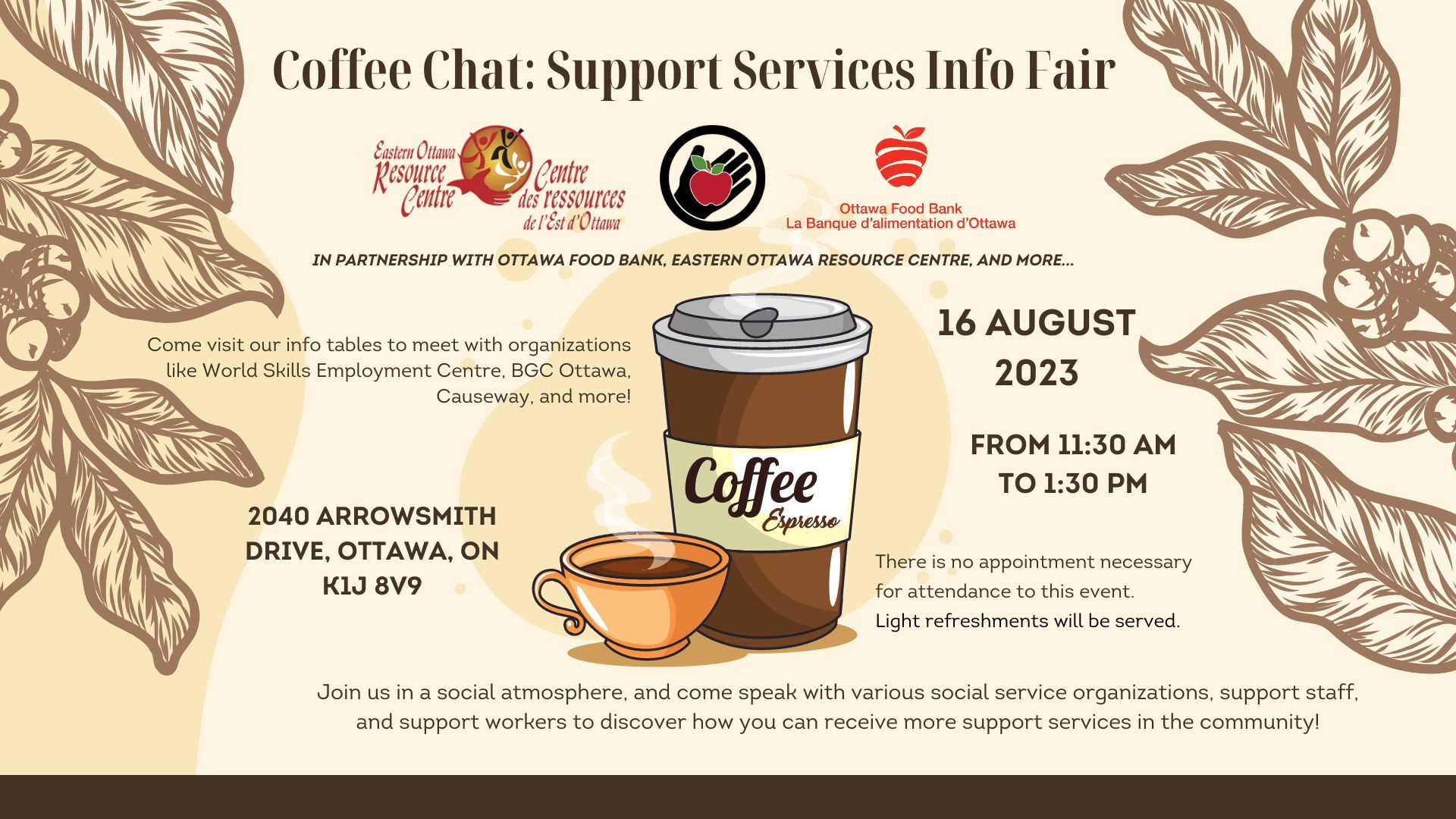 Join us in a social atmosphere, and come speak with various social service organizations, support staff, and support workers to discover how you can receive more support services in the community!
Held in partnership with the Eastern Ottawa Resource Centre, Eastern Ottawa Resource Centre, and more…
Come visit our information tables to meet with organizations like World Skills Employment Centre, BGC Ottawa, Causeway, and more!
There is no appointment necessary for attendance at this event. Light refreshments will be served.
When: August 16, 2023, from 11:30 AM to 1:30 PM
Where: Gloucester Emergency Food Cupboard – 2040 Arrowsmith Drive, Ottawa, ON, K1J 8V9