Firms Filling Fridges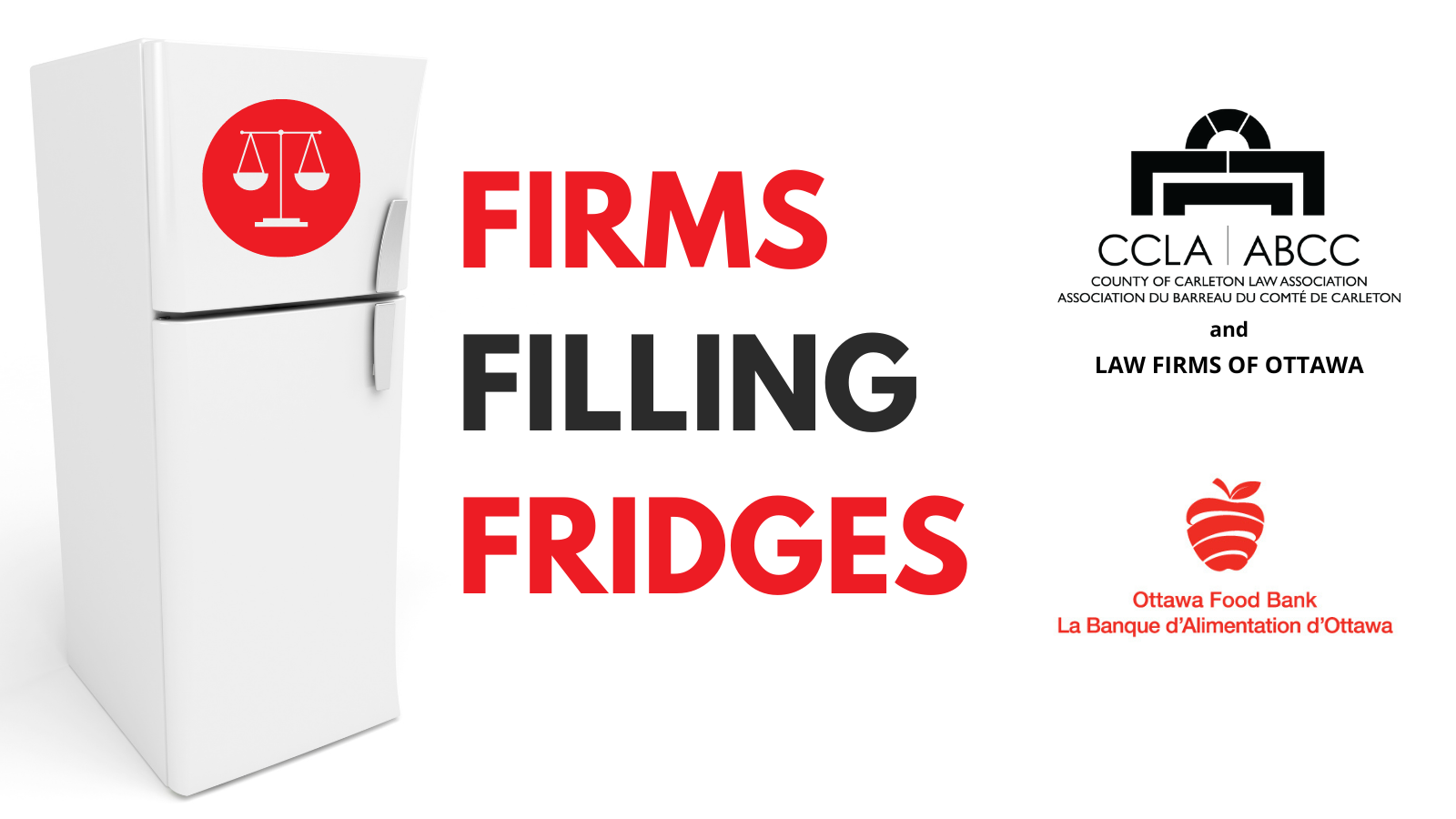 County of Carleton Law Association and Law Firms of Ottawa present Firms Filling Fridges (formally Courthouse Food Drive)!
Help them fill fridges! Donate here!
This year's event is going entirely virtual with online donation pages so YOU can help your favourite firm support the Ottawa Food Bank. The campaign runs the whole month of March, and at the end law firm winners in each division are awarded the prestigious Golden Can award!
Want to SIGN UP YOUR LAW FIRM for all the fun and competition? (yeah, you do!)
It's easy to do! CLICK HERE.
Related Events