Thanks For Giving Food Drive!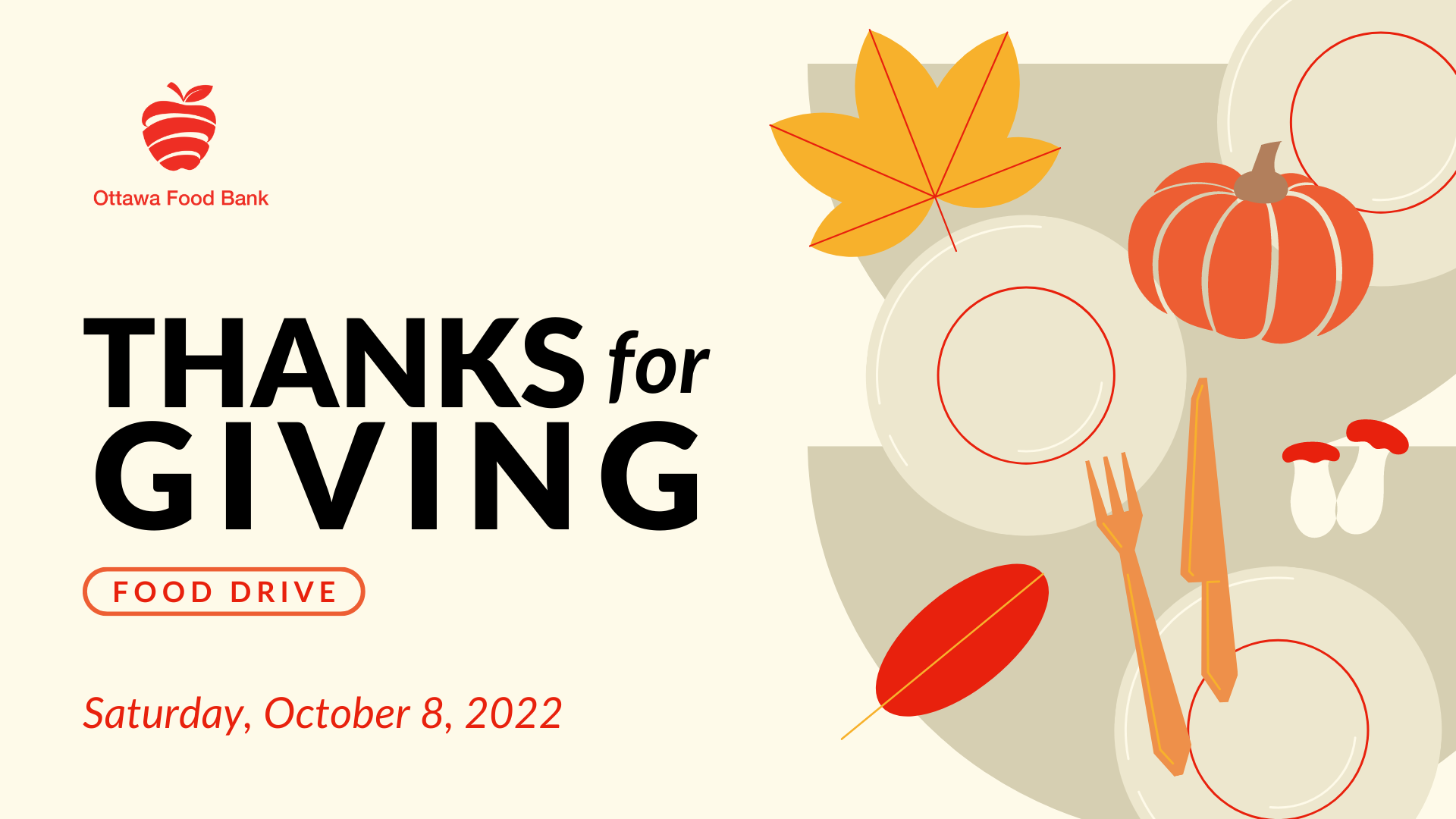 Keep an eye out for Ottawa's best volunteers at your local grocery store on Saturday, October 8, 2022 of the Thanksgiving long weekend! Our volunteers will be encouraging you to give generously as we kick-off the giving season.
This year, many stores will have pre-packaged bags to make donating even easier! If you would rather pick and pack items of your choosing, this is also a great way to donate.
Participating locations include:
Metro Convent Glen
Metro Beechwood
Metro Blackburn Hamlet
Metro Cumberland
Metro Merivale Market
Metro Fallingbrook
Superstore Westboro
Loblaws Vanier
Loblaws College Square
Loblaws Gloucester
Merivale
Loblaws Isabella
Loblaws Carlingwood
South Keys
Loblaws Elmvale (Laura's)
YIG Bank street
Superstore Orleans
Metro Southgate
Related Events