We are often asked: "What items are most helpful to donate?"
We are so grateful for a community this generous and thoughtful! We've put together a list of our most needed items to answer this question.
The Ottawa Food Bank receives an influx of highly processed desserts and sugary treats during the holidays.
While these items are much appreciated, we also need help providing healthy snacks during the winter months!
The following list was created by the Healthy Food Distribution Action Group. It recommends healthy snacks to fill the nutrition gaps commonly seen in children experiencing food insecurity.
This holiday season, please consider donating some of these healthy snacks to ensure that our community's nutrition is well-supported all year long!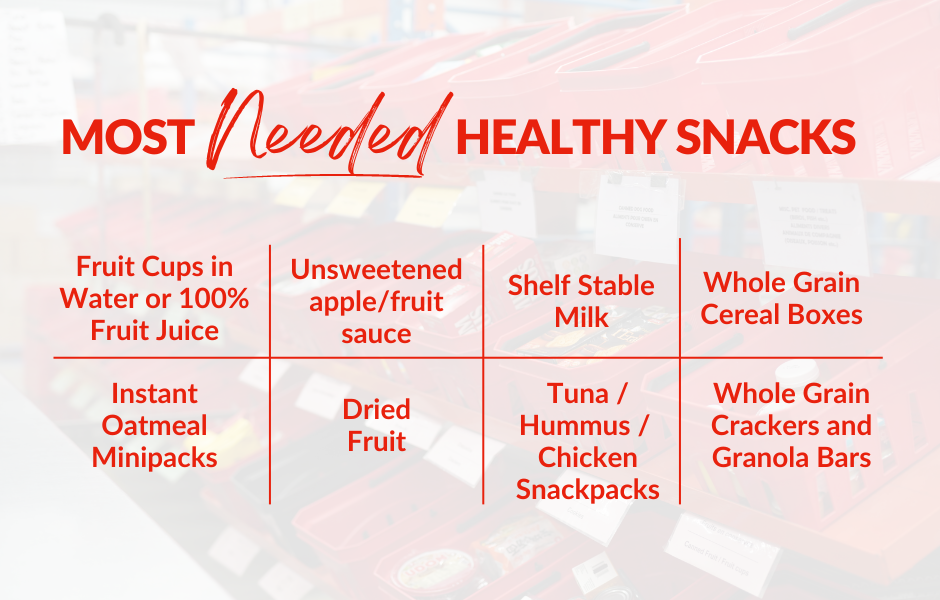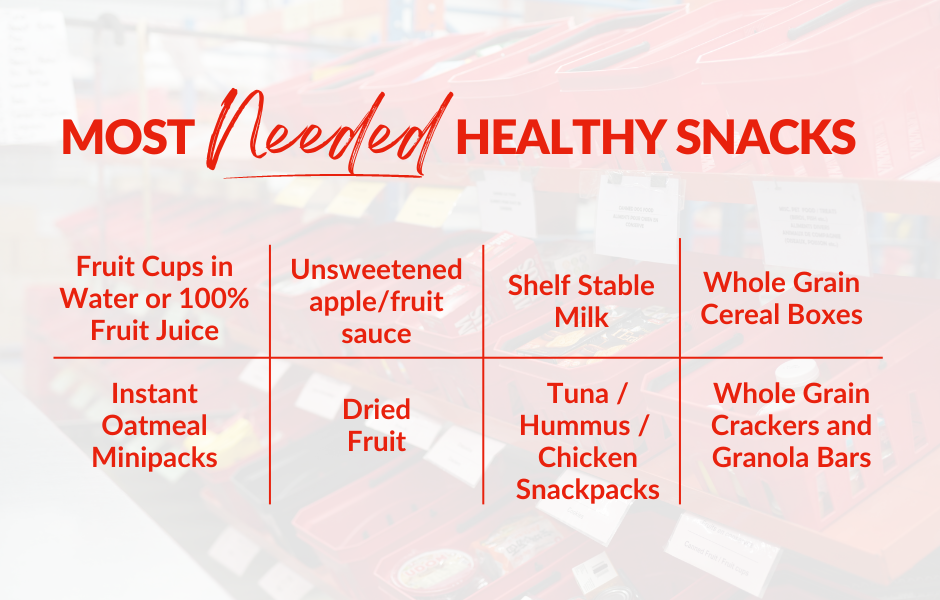 Another amazing way to help us provide healthy food to the community is through monetary donations! This helps us purchase fresh, nutritious fruits and vegetables that are increasingly unaffordable. Through our amazing industry partners and the power of bulk purchasing, we are able to stretch your dollar even further. One dollar donated can result in about $5 worth of food distributed in Ottawa!