Drive-By for #ABetterTomorrow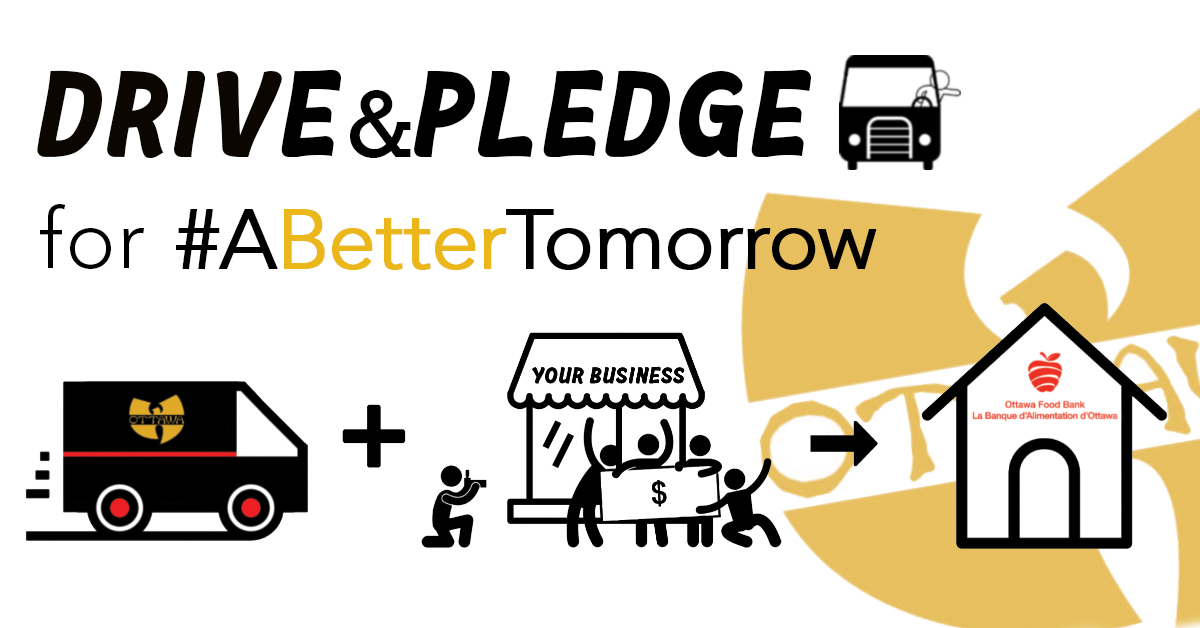 Capital Printers and Ottawa Moving and Delivery, in collaboration with 36 Chambers, is rallying together local businesses to raise money for our cause on behalf of #ABetterTomorrow campaign.
Through November 13th to 17th, they will be driving in their iconic vintage panel van, stopping at all the businesses who pledged, doing a pop-up photoshoot with an oversized cheque with their donation and staff for social media.
39,078 people need the Ottawa Food Bank each month. Winter is around the corner. Now is the time, and cash donations are the most direct way to help.
They are asking for preferred donations of $100-$1000.
Related Events