The Ottawa Food Bank's Board of Directors is pleased to announce the appointment of Rachael Wilson as the organization's new Chief Executive Officer, effective immediately.
Please join the Ottawa Food Bank staff and Board of Directors in congratulating Rachael on her new position, and for being the first female to hold the top role for the organization.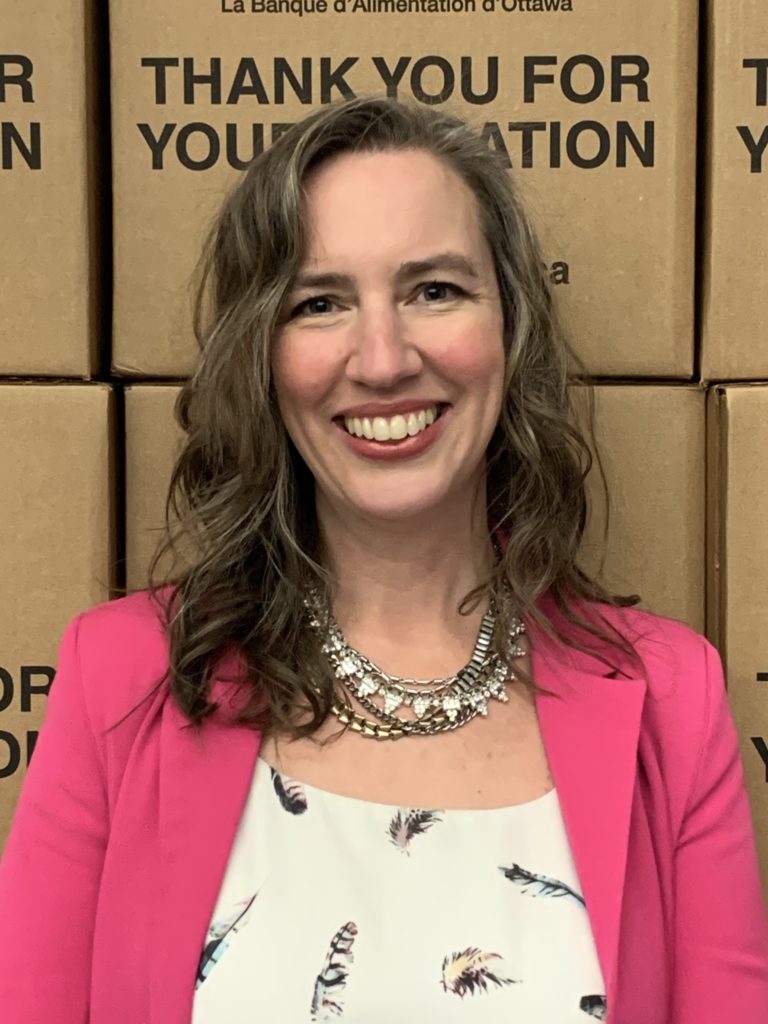 You likely already recognize Rachael, as she has been the Interim CEO since September, and prior to stepping up to that challenge, Rachael had been the Director of Communication & Development for the Ottawa Food Bank for nearly five years.
Before joining the Ottawa Food Bank team, Rachael held high-level roles within the charitable sector for most of her professional career, and as a Certified Fund Raising Executive Rachael is well-versed in what it means to be a leader in this landscape. Since she has joined the Ottawa Food Bank, Rachael has had an integral role in the strategic planning process and direction of the organization, while also providing strategic counsel to Food Banks Canada as it relates to fundraising and best practices.
Prior to shifting priorities due to the COVID-19 pandemic, Rachael made great strides in connecting with the City to implement a Poverty Reduction Strategy and helped to bring the issue of food insecurity in temporary emergency shelters to the table. She also worked in partnership to ensure food security was part of the last federal and municipal elections. The Board is confident that Rachael is the best candidate for the role and will continue to be a strong leader for the organization. Under Rachael's leadership, the Ottawa Food Bank will continue to work in partnership with the network, innovate for better community outcomes, push for inclusivity and access, and drive change that reduces food insecurity in Ottawa.
Congratulations Rachael!
And thank you for all you do – and will continue to do – for our community.